Khloe Kardashian has nothing but love for her blended family.
On Sunday, the reality star showed off a sweet photo she took with half-sister Kylie Jenner and stepbrother Brody Jenner, captioning it, "This is what blended families are all about!! Pure LOVE!" Check out the photo below, courtesy of her Instagram: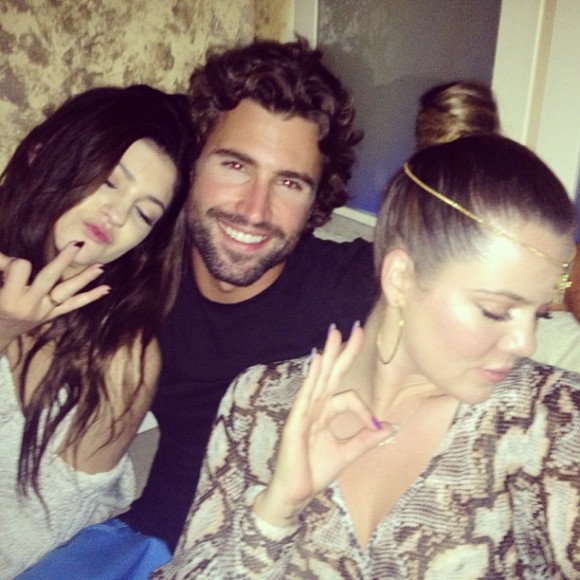 For those of you who haven't been keeping up with the Kardashians and the Jenners, here's a rundown on how they're all related: Kris and Bruce Jenner tied the knot back in 1991, each bringing four children from their previous marriages to the relationship. Kris is mom to Kourtney, Kim, Khloe and Robert from her marriage to the late Robert Kardashian and Jenner has two children (son Burt and daughter Casey) with his first wife Chrystie Crownover and two sons (Brandon and Brody) from his marriage to Linda Thompson.
Kris and Bruce then had two daughters, Kendall and Kylie, together, bringing their kid count to 10. Yep, 10 kids. As Kim Kardashian once put it, "it's like the Brady Bunch on crack."
The Kardashian-Jenners aren't the only famous family to give the fictional Bradys a run for their money. Click through the slides below for four more celebrities with big blended families.
Keep in touch! Check out HuffPost Divorce on Facebook and Twitter.