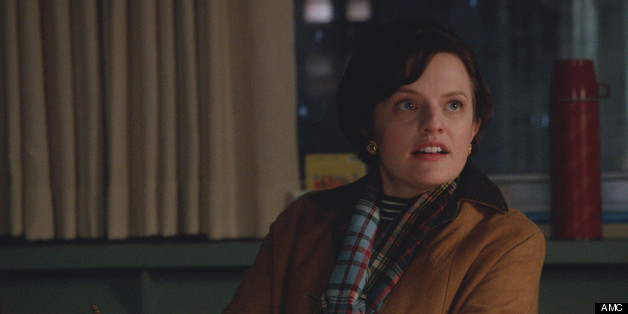 In present-day New York City, prospective Upper East Side dwellers are always hesitant to move too far east because they'll be too far from the subway.
But realtors often argue that "as soon as the Second Avenue line" is finished, that won't be an issue. Unfortunately, said Second Avenue subway line has been an ongoing project since 1929 and was even mentioned in last night's episode of "Mad Men," titled "The Flood."
"When they finish the Second Avenue subway, this apartment will quadruple in value," Peggy's (Elisabeth Moss) realtor Ginny Hunt (Lennon Parham) said when Peggy worried that her apartment at 84th and York was too far east.
New Yorkers were loving the reference, tweeting about the bright spot in a dark episode, which tackled the assassination of Martin Luther King, Jr.
Every New Yorker watching @madmen_amc just cackled hysterically at, "When they finish the Second Avenue subway ..." #Its1968 ...

— Laurie Brookins (@StyleWriterNYC) April 29, 2013
@mzemek I know it was so unimportant, but the Second Avenue Subway line killed me. Can you tell I've lived on the UES for 20 years?

— Amanda Rykoff (@amandarykoff) April 29, 2013
Beautiful, moving ep of #madmen. Also, Second Avenue subway jokes that transcend decades: always funny. #iloveyounewyork

— Jamie Beckman (@jamiebeckman) April 29, 2013
And for those interested, here's an update on the Second Avenue subway.
"Mad Men" airs on Sundays at 10 p.m. ET on AMC.
PHOTO GALLERY
"Mad Men" Season 6 and 7
BEFORE YOU GO