Earlier this month, Amanda Bynes confirmed our long-held suspicions that she is struggling with an eating disorder, and new photos of the troubled actress have us even more concerned about her mental and physical wellbeing.
On Tuesday, the 27-year-old posted photos of herself in nothing but a lacy black bra and black leggings, and wrote that she "needs" to lose 35 pounds.
About to put on makeup! I weigh 135, I've gained weight! I need to be 100 lbs! twitpic.com/cn7gtx

— Amanda Bynes (@AmandaBynes) April 30, 2013
It's not the first time Bynes has talked about her alarming weight loss goals. Back in February, the former "What I Like About You" star told Us Weekly that she weighed 121 pounds, but her goal was to get down to 100 pounds.
It's clear that Bynes doesn't "need" to lose any weight at all, and at 5'8, her goal weight would give her a Body Mass Index of 15.2, which would classify her as dangerously underweight.
While Bynes has been open about the fact she suffers from an eating disorder, it's not clear if she has sought any treatment for her illness.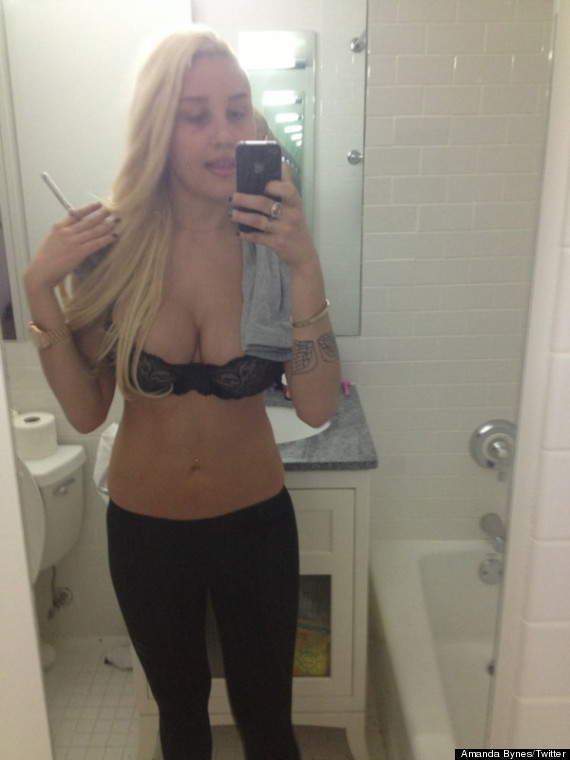 If you're struggling with an eating disorder, call the National Eating Disorders helpline at 1-800-931-2237.
BEFORE YOU GO
PHOTO GALLERY
Amanda Bynes Through the Years