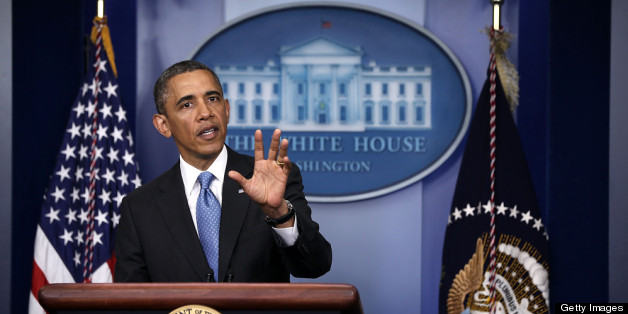 WASHINGTON -- The inspectors general of the Central Intelligence Agency, the Intelligence Community, the Department of Justice and the Department of Homeland Security "have initiated a coordinated and independent review into the U.S. Government's handling of intelligence information leading up to the Boston Marathon Bombings," the groups said in a joint statement on Tuesday.
The probe "will examine the information available to the U.S. Government before the bombings and the information sharing protocols and procedures followed between and among the intelligence and law enforcement agencies," the statement said. The coordination will reduce duplication of effort and ensure that the groups do not interfere with ongoing investigations and prosecutions, according to the statement.
President Barack Obama defended the actions of law enforcement during a press conference at the White House on Tuesday.
"We want to go back and we want to review every step that was taken," Obama said. "We want to leave no stone unturned. We want to see, is there in fact additional protocols and procedures that could be put in place that would further improve and enhance our ability to detect a potential attack?"
BEFORE YOU GO
PHOTO GALLERY
Manhunt For Suspect #2