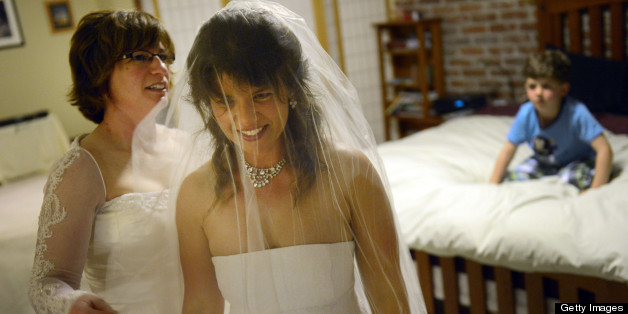 A slate of festivities before, during and after the first issuing of civil union licenses in Boulder County under Colorado law has been announced by a local LGBT advocacy group.
Out Boulder, which has been active in coordinating local informational sessions and celebrations relating to the advent of civil union licensing in the state, is sponsoring three events in the next two days.
The first is a get-together at 9 tonight, at Fate Brewing Company, 1600 38th St., Boulder, where people are invited to celebrate at a "pre-union" party.
The Boulder County Clerk and Recorder's Office, 1750, 33rd St., will open its doors at 11:30 tonight, at which time information on the licensing process will be distributed, and people can gather in the Houston room for an Out Boulder-organized party that will include balloon entertainment for children, sparkling cider and cake, and music provided by Figueroa Sound Productions.
At least 30 couples are expected to be on hand to be among the first to obtain civil union licenses in Boulder County at 12 a.m. Wednesday.
For more information on the licensing process itself, visit bouldercounty.org.
Finally, civil union celebrants and their friends are invited by Out Boulder to celebrate at Martini's Bistro, 543 Terry St., in Longmont, from 4:30 to 6:30 p.m. Wednesday. ___
BEFORE YOU GO