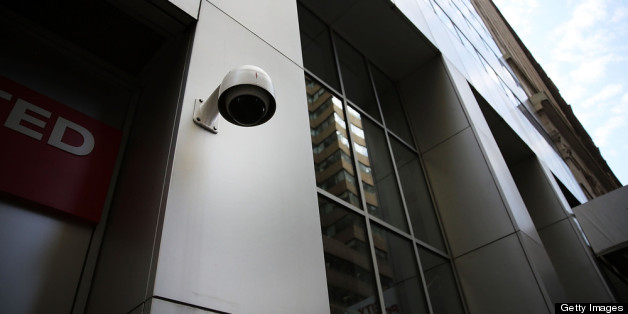 A new poll released Wednesday confirms what other surveys conducted in the wake of the Boston Marathon bombings have already found: Americans are protective of their civil liberties.
By a 61 to 31 percent margin, the Time/CNN/ORC International poll found, Americans are more concerned that new anti-terrorism policies will excessively restrict civil liberties than that government will fail to enact strong, new anti-terrorism policies. A plurality of people, 49 percent, would not be willing to give up civil liberties if it were necessary to curb terrorism, compared to 40 percent who would.
When it comes to surveillance of the public square, however, Americans seemed more willing to make compromises: 81 percent are in favor of expanded camera surveillance of streets and public spaces, and 79 percent would favor using face-recognition software to scan for suspected terrorists.
Some observers credited camera footage from the marathon with helping law enforcement track down Tamerlan and Dzhokhar Tsarnaev, the two men suspected of planting the bombs.
The Time/CNN/ORC International poll's findings were broadly consistent with other polling about tradeoffs between privacy and safety in the name of combating terrorism. A HuffPost/YouGov poll conducted April 22 and April 23 found that a combined 71 percent of respondents say we need more or the same number of cameras. A Washington Post poll conducted while the bombing suspects were still at large also found that Americans were more concerned about their constitutional rights being violated than the government not going far enough to fight terrorism.
The Time/CNN/ORC International poll was conducted among 606 American adults on April 30, 2013. The margin of error is plus or minus 4 percentage points.
BEFORE YOU GO
PHOTO GALLERY
GRAPHIC WARNING: Boston Marathon explosion