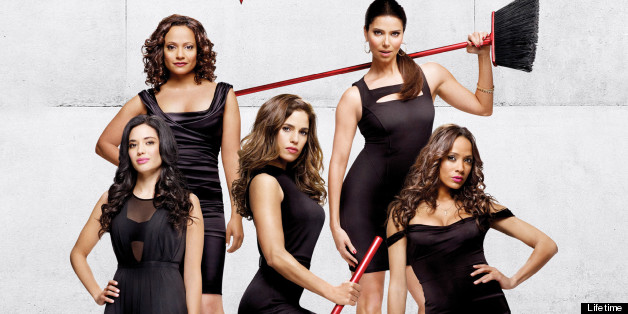 These maids have the dirt on everyone! "Devious Maids" is coming to Lifetime (premieres Sun., June 23 at 10 p.m. ET), and The Huffington Post has the exclusive first look at their spicy and scandalous poster.
From "Desperate Housewives" creator Marc Cherry and executive producer Eva Longoria, "Devious Maids" stars Ana Ortiz, Dania Ramirez, Roselyn Sanchez, Edy Ganem and Judy Reyes as maids who work for the rich and famous in Beverly Hills.
"All My Children" actress Paula Garces appears as Flora, a maid who is murdered in the first episode. "I'm very devious on that show, honey. Just look out for Flora," Garces told The Huffington Post at the premiere of "All My Children" and "One Life to Live." "Even though she dies in the first episode, she's the most liveliest dead girl ever!"
Take a loot at this blood-smeared poster and tell us: Are you excited to meet the "Devious Maids"?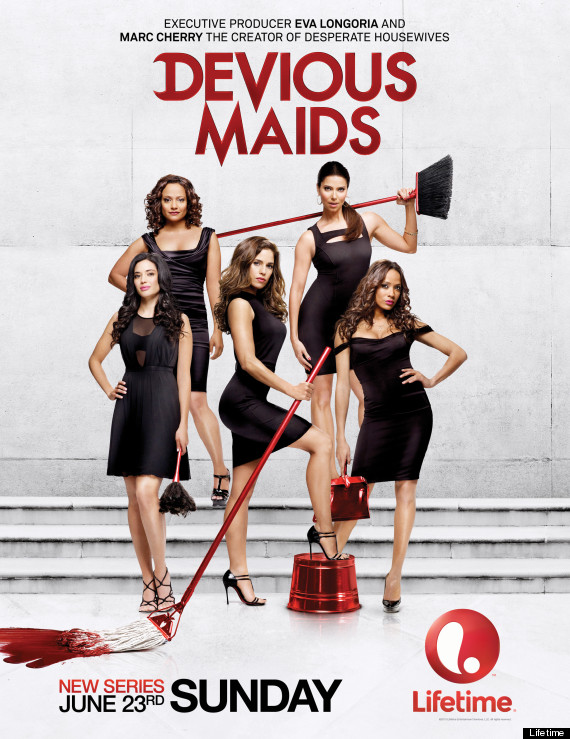 PHOTO GALLERY
Summer TV Guide
BEFORE YOU GO