Hollywood begins to roll out some of its biggest summer movies during the month of May. The next few weeks will see the release of highly anticipated films such as "The Great Gatsby" and "Iron Man 3." The month of May also boasts the Cannes Film Festival and the Billboard Music Awards. Read on below for 10 things to keep an eye on this month in the world of entertainment. "Iron Man 3": The third installment in Marvel's "Iron Man" series hits theaters on May 3. Starring Gwyneth Paltrow, Don Cheadle, Guy Pearce, Jon Favreau, Ben Kingsley, and Robert Downey, Jr. as Iron Man, the action-packed film has already seen major success overseas. "Iron Man 3" opened in 42 territories abroad last weekend, grossing an estimated $195.3 million. Buy a ticket for Downey's slick superhero suit and his quick one-liners.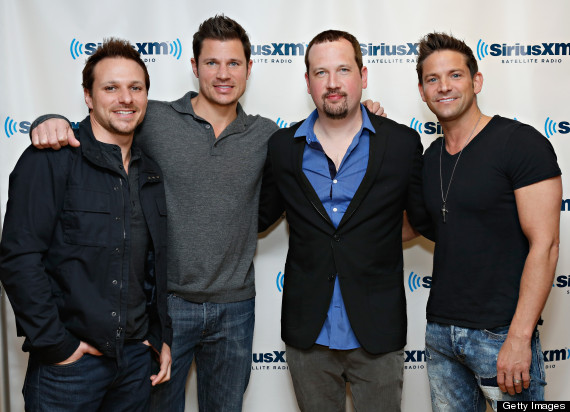 "2.0": 98 Degrees is back with a new album. The '90s heartthrobs will release a fourth studio album, "2.0," on May 7. The album will be the boy band's first since 2000's "Revelation." An early single from 98 Degrees, "Girls Night Out," shows some growing pains on the part of the now-middle-aged men -- a trait that may overpower the group's new material. "The Great Gatsby": Baz Luhrmann's much-anticipated film adaptation of F. Scott Fitzgerald's 1925 novel, "The Great Gatsby," hits theaters on May 10. The Warner Bros. film stars Leonardo DiCaprio as the famed Jay Gatsby, and also features Tobey Maguire, Carey Mulligan, Isla Fisher, and Joel Edgerton. Set to music from Beyonce, Lana Del Ray, Florence + The Machine, and Jay-Z, "Gatsby" will offer a new look at life in the East Egg. "Modern Vampires of the City": Indie rock favorites Vampire Weekend will release a third studio album, "Modern Vampires of the City" on May 14. Made up of Ezra Koenig, Rostam Batmanglij, Chris Tomson, and Chris Baio, Vampire Weekend last released an album in 2010. The highly successful album "Contra" reached No. 1 on the Billboard 200 and nabbed the group a Grammy nomination. Expect a much-hyped darker sound from the band's latest venture. "Star Trek Into Darkness": J.J. Abrams leads the latest film in the "Star Trek" franchise, hitting theaters on May 17. "Star Trek Into Darkness" stars Chris Pine, Zachary Quinto, Benedict Cumberbatch, and Zoe Saldana, among others. The sci-fi film serves as a follow-up to 2009's "Star Trek," a continuation of the celebrated television series.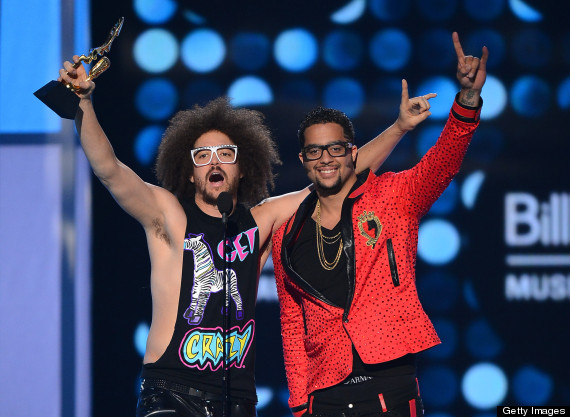 Billboard Music Awards: Billboard hosts its annual music awards on May 19, celebrating the best in music. Taylor Swift, fun., and Maroon 5 lead this year's awards with 11 nominations each. Swift and Maroon 5 are also both up for Artist of the Year, competing against Justin Bieber, One Direction, and Rihanna. With Tracy Morgan hosting and performances by Bieber, Prince, Christina Aguilera, and Bruno Mars, the Billboard Music Awards show is sure to make for good television.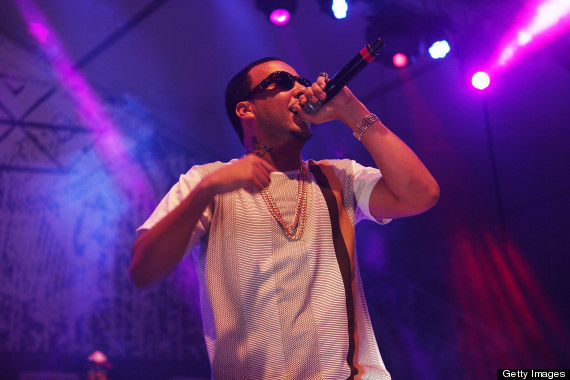 "Excuse My French": Morocco-born rapper French Montana releases his first studio album, "Excuse My French," on May 21. Born Karim Kharbouch, the 28-year-old rapper started hyping his album last summer with the release of "Pop That," a collaboration off of "Excuse My French" with Drake, Rick Ross, and Lil' Wayne. French's upcoming album also includes work with Birdman, Snoop Dogg Lion, The Weeknd, Diddy, Ne-Yo, and Nicki Minaj. "The Hangover: Part III" It all comes to an end in the finale to the "Hangover" trilogy, hitting theaters on May 24. Bradley Cooper, Zach Galifianakis, Ed Helms, Justin Bartha, and Ken Jeong all reprise their roles in "Hangover 3." The final film will offer all of the wolfpack debauchery that fans fell in love with in the first two films.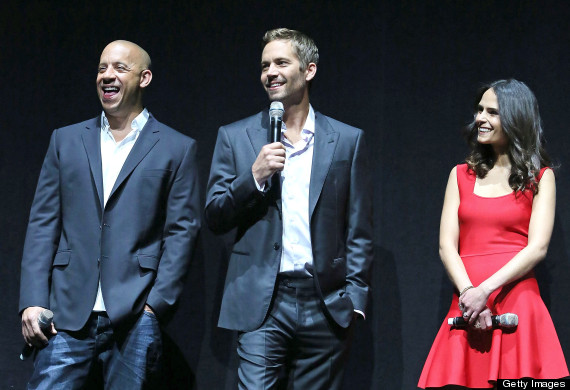 "Fast & Furious 6": The latest installment in the electrifying "Fast and Furious" franchise makes its debut on May 24. "Fast & Furious 6" stars series favorites including Vin Diesel, Dwayne "The Rock" Johnson, Michelle Rodriguez, Paul Walker, and Jordana Brewster. With plans already set for "Fast & Furious 7," Universal is expecting big money from this one. Cannes Film Festival: The celebrated film festival in Cannes, France is held this year from May 15 to May 26. Hollywood's finest will arrive at the French city for screenings and parties. Movies showing at the Cannes Film Festival include "The Great Gatsby," "The Bling Ring," and "Inside Llewyn Davis."
PHOTO GALLERY
'The Great Gatsby' Stills
BEFORE YOU GO