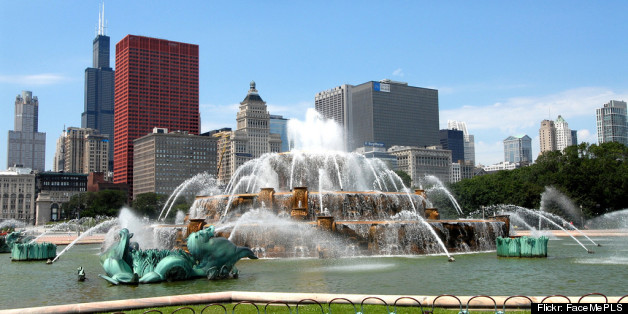 One of the world's largest fountains -- which symbolized Chicago on a national stage for a time when it was featured prominently in the opening credits to the sitcom "Married… with Children" -- is set to begin its 86th season this Thursday.
In a sure sign of pending summer, the Buckingham Fountain located near Columbus Drive and Congress Parkway inside Chicago's Grant Park, will be turned on for the first time this year Thursday at 11 a.m.
(Read below for photos of the fountain through the years, dating back to its construction in the 20s.)
The fountain was first opened on May 26, 1927 and was designed by Edward H. Bennett. It was reportedly inspired by the Latona Basin at Versailles and meant to symbolize Lake Michigan. Per the Chicago Tribune, it was originally donated to the city by Kate Buckingham.
The fountain will continue to operate through the autumn from 8 a.m. until 11 p.m. daily. Starting at dusk, its hourly "major display" -- which shoots water as high as 150 feet into the air -- will be accompanied by a light and music show on the hour, plus one final show at 10:35 p.m.
Photo by FaceMePLS via Flickr.
BEFORE YOU GO
PHOTO GALLERY
Chicago's Buckingham Fountain