To celebrate its American Craft Beer Week, which starts on May 13, the Brewers Association has released a sweet graphic representing some of the nation's best craft beer outfits.
The U.S. map, plastered with brewery logos, reads "No Red States or Blue States, Only Brew States." We're incline to agree. How many craft beer logos do you recognize?
If you've been living under a rock, the craft beer industry has been enjoying a rapid expansion unseen since the days following Prohibition. If it continues growing at this rate, craft beer could be selling more beer than Anheuser-Busch and MillerCoors by 2050.
If you have trouble reading the logos below, check out the Brewers Association's 50 best-selling craft breweries for 2012.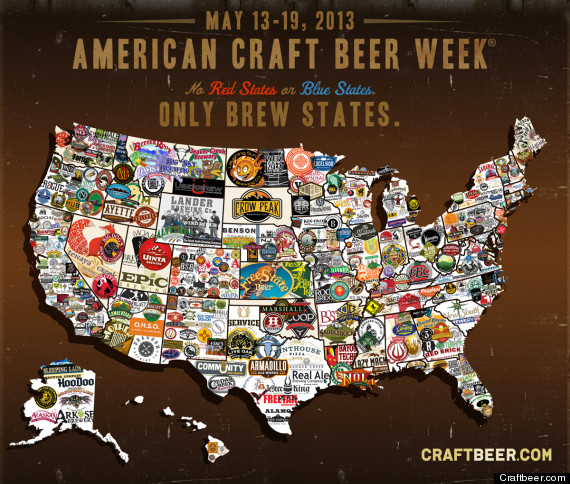 UPDATE: Here's a link to a high-res version of the above image.
BEFORE YOU GO
PHOTO GALLERY
Top 10 Craft Breweries of 2012