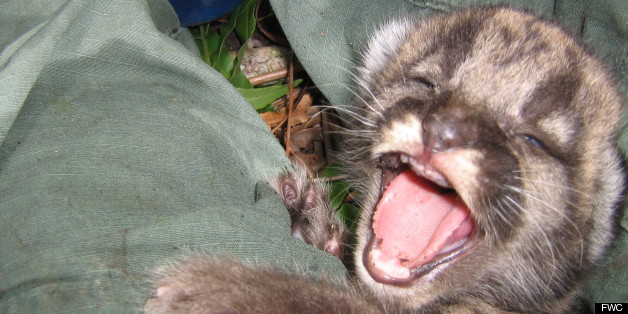 While much of the country has blooming tulips and dogwoods to signal the arrival of Spring, South Florida gets the arrival of the dreaded grasshopper and trees losing their leaves.
There is at least one element of Spring that occurs here too though: the arrival of adorable little animal babies.
The Florida Fish And Wildlife Conservation Commission reminds Floridians that it's the season of new hatchlings, fawns, kittens, and chicks.
And with all these new cuties entering the world, the FWC issued a statement this week that Spring is also when they get a lot of rescue calls to report seemingly abandoned newborns.
But actually, according to the FWC, wildlife babies are often left alone as their parents gather food, and any attempt to rescue them can do more harm then good.
"Unfortunately, actions of this kind usually have the opposite effect of a rescue," Allan Hallman, an FWC wildlife biologist, said. "The stress created by changing the animal's diet and surroundings is often fatal."
"If the rescued fawn manages to survive, its return to the wild is practically impossible because of human imprinting or a lack of survival skills. If it had remained wild, the young deer would have learned the necessary survival skills from its mother," Hallman said.
Despite the best of intentions, biologists also warn residents not to feed any animal babies that appear abandoned.
"These animals have survived for a long time without our assistance. They can continue to survive without handouts," Hallman said.
BEFORE YOU GO