Using sex workers as price points is one way to get your shoppers' attention.
Redditor PitPatrick shared this sign discovered at the Chicago Lake liquor store: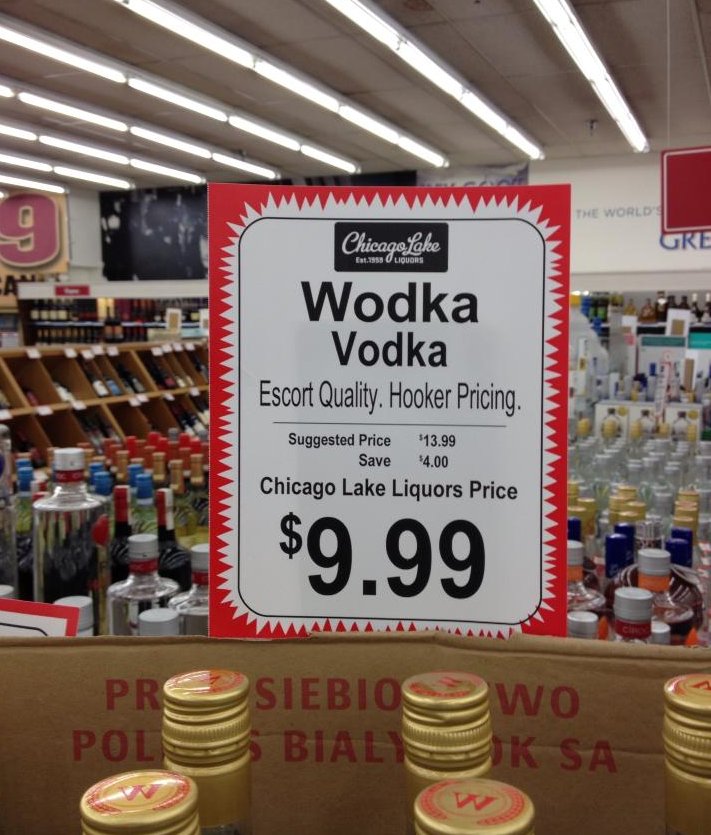 We'll get our vodka elsewhere, thanks.
CORRECTION: A previous version of this article stated that the liquor store was in Chicago, IL. The liquor store is named "Chicago Lake" and is located in Minneapolis, MN.