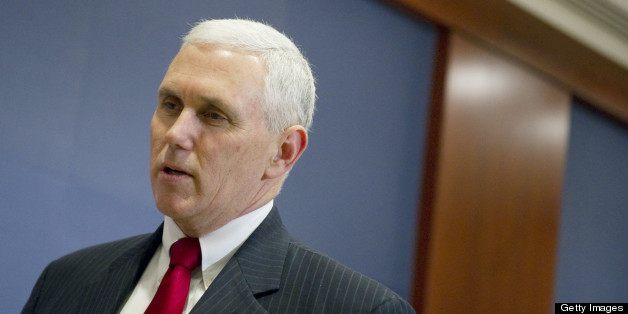 By Susan Guyett
INDIANAPOLIS, May 2 (Reuters) - Indiana Governor Mike Pence was not injured when the state-owned car in which he was a passenger was hit by another driver on Thursday morning, the governor's office said.
Another driver went through a stop sign in downtown Indianapolis and hit the car containing Pence, which was driven an Indiana state trooper.
Indiana State Police Captain David Bursten said the woman driving the other vehicle was cited for failing to stop and the incident has been categorized as a property damage accident.
The governor switched cars and continued to Fort Wayne, according to Kara Brooks, his press secretary. (Additional reporting by Brendan O'Brien; Editing by Greg McCune and Bernadette Baum)
BEFORE YOU GO
PHOTO GALLERY
U.S. State Capitol Buildings