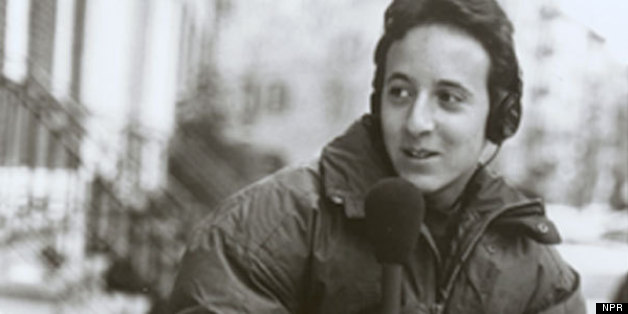 Sixteen years ago, NPR aired a special series called "Teenage Diaries," chronicling the lives of five teens -- Amanda, Juan, Frankie, Melissa and Josh -- who carried around tape recorders and documented their daily struggles. The subjects they tackled ranged from teen pregnancy to immigration to addiction.
Now, NPR is looking for a new generation of storytellers for the modern day "Radio Diaries" series on All Things Considered. They also caught up with the original five storytellers, after nearly two decades, to see how things have changed in their lives.
"The lesson I learned from documenting my experience is that in some ways the cold, cruel world is not as cold and cruel as I used to think it was," said one of the now-adult diarists, Josh. As a teen, he frequently spoke about the challenges he faced living with Tourette's Syndrome. Scroll down to listen to Josh's full interview (as well as the four others) on SoundCloud.

According to a recent study, 83 percent of girls aged 16 to 19 today keep journals. But the new generation of teen "diarists" are also opting to share their stories using different multimedia platforms -- just ask teenagers Emily Cohn and Emma Orlow. The best friends created a web video series called The Do Not Enter Diaries earlier this year, which features homemade videos giving an inside look into teenagers' private spaces.
Cohn and Orlow explained: "We believe that the bedroom is a physical manifestation of a diary."
In some ways, the recent Twitter phenomenon #FollowATeen, sparked by writer David Thorpe, is also based on a new kind of teen diarist -- in this case, social media-based and seemingly unaware of its audience. It began when Thorpe tweeted the very simple instructions, "Find a teen, follow it, and report on its life." The hashtag, unsurprisingly, has taken on a life of its own, and according to one blogger, "the teens function like exhibits under glass."
What do you think: Has our public fascination with the private lives of teenagers changed since "Teenage Diaries" first aired? Sound off in the comments below or tweet @huffpostteen.
BEFORE YOU GO
PHOTO GALLERY
Lessons From HuffPost Teen Bloggers