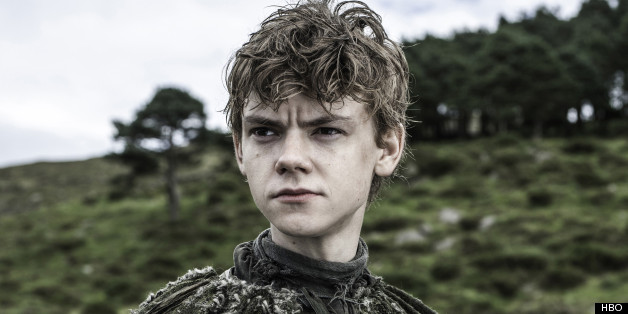 Jojen Reed (Thomas Brodie-Sangster) is one of the newest additions to HBO's "Game of Thrones" in its current third season, but his face likely looks familiar to many.
The actor, now 22, starred in the 2003 Christmas movie "Love Actually" as Liam Neeson's stepson and young romantic Sam. Though his new mysterious role in Bran Stark's (Isaac Hempstead-Wright) life on "Game of Thrones" is a far cry from Sam, Brodie-Sangster looks back on the movie fondly, even though he can't escape it.
"I'm still very proud of it, although it does follow me an awful lot even today," he told Access Hollywood with a laugh. "It's a lovely thing to be attached with. I think the reason it's so successful, people love it so much, is it doesn't try anything more than [to] be a film that was designed to make you feel good ... It just makes you feel warm and fuzzy inside and there's absolutely nothing wrong with that at all and people love that. They sit down every Christmas and I know a lot of guys that love the film and sit down and watch it with their girlfriends or their mothers."
Take a look at Brodie-Sangster in "Love Actually" as well as many other current TV favorites, from Andrew Lincoln of "The Walking Dead" to "Mad Men's" January Jones:
PHOTO GALLERY
From "Love Actually" To TV Hits
For more from Brodie-Sansger on "Game of Thrones," click over to Access Hollywood.
PHOTO GALLERY
"Game Of Thrones"
BEFORE YOU GO