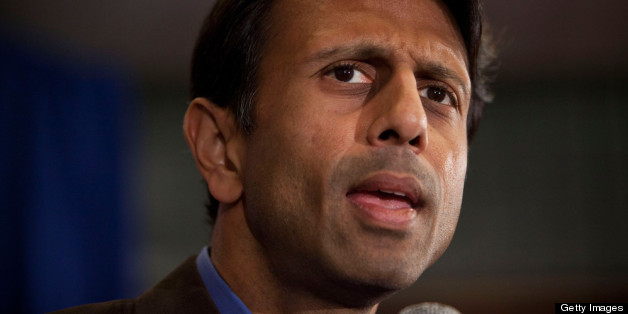 Lousiana Gov. Bobby Jindal (R) attacked President Barack Obama while speaking in Houston at an annual NRA retreat on Friday.
Jindal assured the audience that Obama "will not be able to touch our freedom to keep and bear arms in Louisiana."
"In Louisiana, we are serious about the right to keep and bear arms," Jindal said.
The retreat marks the first high-profile NRA event since the defeat of the gun background checks bill in the Senate last month.
Jindal congratulated the audience for the defeat of the gun bill, claiming the members of the NRA "won that fight for freedom."
Jindal wasn't the only speaker to congratulate the NRA for the gun bill's defeat. Sen. Ted Cruz (R-Texas) referred to NRA members in the audience at the retreat as an "army."
"I am looking at an army," Cruz said. "And the voice of each of you is how we win. And because each of you spoke out and because millions of Americans spoke out ... every vote that would have undermined the right to keep and bear arms was voted down."
Jindal also condemned Obama and Attorney General Eric Holder for Operation Fast and Furious, claiming that he was among the first to call for Holder's resignation.
BEFORE YOU GO
PHOTO GALLERY
CPAC 2013 Memorable Moments