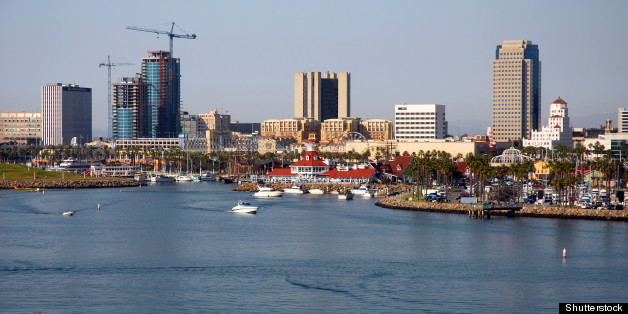 Turns out it's not just corporations that know how to skirt Obamacare.
The city of Long Beach, Calif., is limiting the hours of its part-time workforce in order to avoid new costs under health care reform, the Los Angeles Times reports. The move echoes widely-publicized attempts by multiple U.S. companies to rely more heavily on part-time workers as a result of the law, which requires certain employers cover the health insurance costs of anyone working more than 30 hours per week.
Darden Restaurants, the parent company of Olive Garden and Red Lobster, last year faced such widespread public backlash that it ultimately decided against such a move.
Long Beach, like many cities across the country, has struggled to bring down its budget deficit in recent years. City officials last year proposed a plan to tackle its $17 million hole that included layoffs, pension reform and the outsourcing of certain services, according to the Long Beach Press-Telegram and a separate LAT report. (A modified version of that budget was eventually approved.)
But fiscal issues don't justify Long Beach's latest move, according to some city employees. "It's ridiculous the city is skirting the law," Tara Sievers, one such employee, told the LAT.
Multiple government offices across the country have made the same decision as Long Beach, allowing them to avoid paying a fee for failing to provide coverage to would-be full-time workers. Currently, that list includes the city of Dearborn, Michigan and the state of Virginia. Some colleges and universities also have said they'll cut adjunct professors' hours in order to avoid the additional costs.
BEFORE YOU GO
PHOTO GALLERY
Obamacare Haters