Has dating really gotten this hard?
This friendly gentleman, Robert, was spotted by author and HuffPost blogger Joel Conarroe at the corner of 6th St. and 8th Ave. in New York. Robert is single and obviously ready to mingle -- any takers?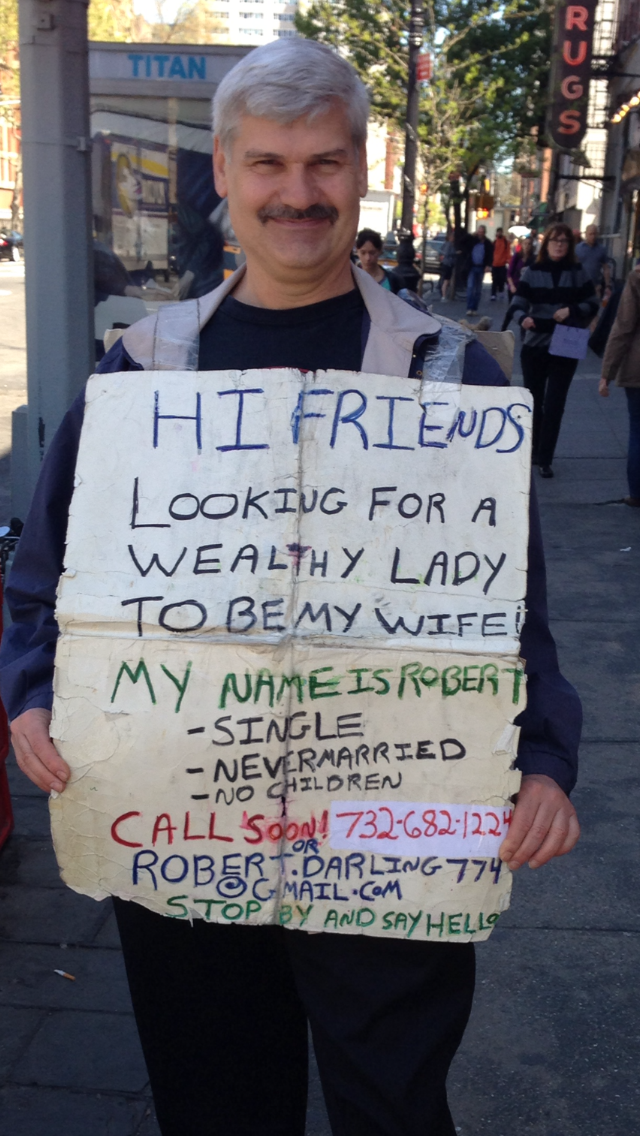 HuffPost attempted to contact Robert but received no response. However, we wish him well in his search!
Robert is not the first man to use the written word to search for love -- earlier this year, a pair of brothers posted a hilarious ad on Craigslist in hopes of scoring wedding dates.
How do you know you're in the right relationship? See HuffPost readers' responses in the slideshow below.
PHOTO GALLERY
How You Know You're In The Right Relationship
Keep in touch! Check out HuffPost Weddings on Facebook, Twitter and Pinterest.
BEFORE YOU GO