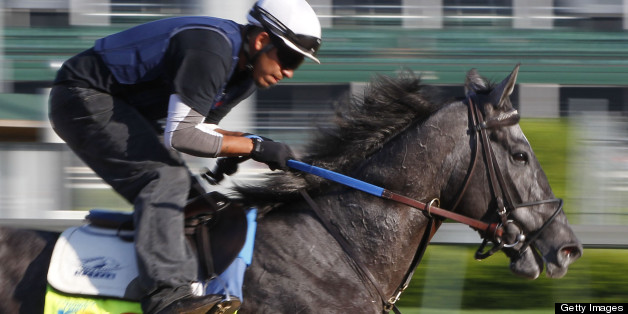 The natural gas industry will be given some prime advertising at Saturday's Kentucky Derby in the form of a race horse named Frac Daddy, the Billings Gazette reports.
The 3-year-old thoroughbred, running as No. 18, is owned by petroleum geologist Carter Stewart and partner Ken Schlenker. His name is an homage to the practice of hydraulic fracturing, or "fracking." This natural gas extraction process has recently sparked controversy among communities concerned about potential water contamination.
"Ken and I kind of consider this horse, named Frac Daddy with all the fracking going on, as a tribute to the oilfield workers of America," Stewart said.
Animal welfare concerns have sparked a controversy around horse racing in recent years. A New York Times exposé last year highlighted the fatality rates of race horses and PETA has been driving around a billboard PSA outside Churchill Downs this past week condemning the event.
Frac Daddy's odds of winning have been set at 50-1.
BEFORE YOU GO
PHOTO GALLERY
Drilling And Fracking Photos