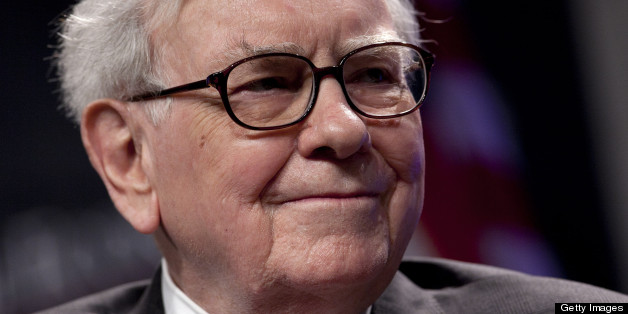 (Corrects word in quote by Burlington Northern CEO to "consumption" instead of "construction" in 7th graph)
* Does not name successor, in keeping with practice
* One candidate says economy picking up
* Annual meeting opens with Buffett-Bon Jovi duet
By Jonathan Stempel and Jennifer Ablan
OMAHA, Neb., May 4 (Reuters) - Warren Buffett and the board of his conglomerate Berkshire Hathaway Inc are "solidly in agreement" on who should be the company's next chief executive, he said at Berkshire's annual shareholder meeting on Saturday.
But Buffett, as with past practice, did not actually name his successor as CEO. Speculation usually focuses on a small group of top Berkshire executives, among them insurance boss Ajit Jain and railroad leader Matt Rose.
The 82-year-old Buffett, in response to a shareholder question, said he thinks all the time about what could go wrong at Berkshire after he is gone.
"The key is preserving a culture and having a successor, a CEO that will have more brains, more energy, more passion for it than even I have ... We're solidly in agreement as to who that individual should be," Buffett said.
Whoever ultimately takes over Berkshire will run a conglomerate that employs more than a quarter-million people in dozens of businesses worldwide, covering everything from ice cream to insurance and retail to railroads.
Its breadth means that its performance is often seen as a barometer for the broader economy. Earlier Saturday, one of Buffett's top lieutenants said things were picking up but could improve further.
"It feels like a 2 percent economy. If we want to see GDP click up to 3.5 percent, 4 percent, you need to see more consumption," said Rose, CEO of the railroad Burlington Northern, in an interview.
Rose said BNSF was seeing "across the board" increases in demand to ship things like concrete, roofing tiles and cars.
But as much as investors want to hear about Berkshire's growth potential and the state of the economy, some also attend the meeting just for a good laugh.
The meeting opened, as it does every year, with a video montage. This year's included a duet between Buffett and singer Jon Bon Jovi and a take-off on the TV series "Breaking Bad."
Some of the best comedy, though, usually comes in the verbal sparring between Buffett and Vice Chairman Charlie Munger over the course of the day. The two are close - they usually share an oversize box of peanut brittle during the meeting - but Munger's acerbic tongue pops out from time to time.
"I come to see Charlie Munger needle Warren Buffett - only he can," said Sherman Silber, a doctor and shareholder. (Writing by Ben Berkowitz; editing by Matthew Lewis and Bob Burgdorfer)
BEFORE YOU GO
PHOTO GALLERY
7 Warren Buffett Moments