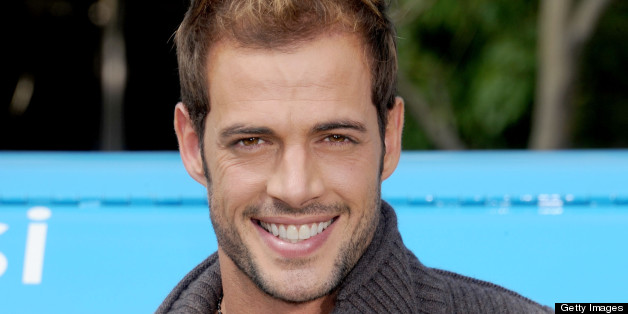 The word on the street has been that there is a biographical Broadway play being written at this very moment about Emilio Estefan and his superstar wife, Gloria Estefan. Rumors have surfaced indicating that William Levy is just dying to play the part of Emilio in this Broadway production which, as is the nature of the business, may or may not actually run on Broadway, now or ever. Reportedly, Emilio said that Levy is simply not fit to play him in this musical which will no doubt be filled with Latin music, drama and heat, of course.
Could William Levy be "too handsome" for Broadway?
Despite heavy accents and clashes with cultures and customs, Emilio and Gloria have achieved the American dream and that is something people want to see and root for, on Broadway and in their daily lives. Like William Levy himself, both Emilio and Gloria came from poverty in Cuba and were immigrants in America, not always welcome. The Broadway show is set to encompass the tale of true love and talent conquering all obstacles. But, who is fit to play Emilio Estefan himself?
The truth seems to be that Emilio Estefan and William Levy are great friends! Estefan has reportedly joked that, while he likes William Levy as a friend, he's simply too handsome to play the part of Emilio on Broadway! Estefan would prefer the role be played by someone who not only looks like him but also sounds like him, with a similar accent. And that, of course, is something that William Levy simply cannot deliver.
Levy, now famous in America for appearing on "Dancing With The Stars", seems to maintain that he'd love the role but is happily busy with other endeavors, like the recently released Pepsi Next campaign. Levy "had so much fun doing these commercials," that feature him dressed as a doctor, rocker and Casanova to name a few. The ads are a little silly, yes, but they show America just what it is that Levy can do. His acting talents and character range, in addition to his ability to laugh at himself, have him gaining fans by the day.
Establishing a name for himself in America and finishing in third place alongside professional dancer Cheryl Burke, William Levy's "Dancing With The Stars" appearance has lead him to bigger and better things. While he may be shooting for some serious acting gigs in the future, he's not afraid to embrace the fact that his sexuality is what's selling him… right now anyway. The Pepsi campaign states, "William Levy seduces your tastebuds with the power of acting," and, no matter how tongue in cheek, we have to agree.
Levy is a proud Cubano himself and continues to rise the ranks of Hollywood stardom. He was recently named one of the sexiest men alive by People en Espanol. Fans say, "He could sell fire to Smoky the Bear," and they may be right as Pepsi is banking on his charisma, charm and humor in the Pepsi Next campaign. Levy has high aspirations for his American acting career and would even love to work alongside Brad Pitt. Fans find this amusing as he's been called the "Latino Brad Pitt" on more than one occasion! Presently, Levy is taking a break from starring in soap operas to pursue other, American, acting endeavors. He is set to appear in two American feature films, "Addicted" and "Single Moms Club" which are both presently in post- and pre-production, respectively.
As for the Estefans… Casting for both lead roles, Gloria and Emilio, have not been revealed. Fans anxiously await any further announcements about the Broadway production itself and the stars that are sure to dazzle with music, dance and Latin fun, even if it's not the "too handsome for Broadway" William Levy.
Originally published in VOXXI as William Levy too handsome for Broadway?
BEFORE YOU GO
PHOTO GALLERY
William Levy