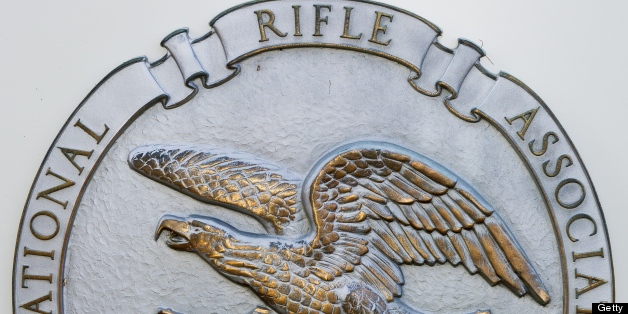 Frederick's law banning guns and other dangerous devices within 500 feet of a parade, race or walkathon has come under fire.
A Washington state gun rights group, the same group that challenged a law in Walkersville last month, is taking issue with a city ordinance, according to a March letter obtained Friday by The Frederick News-Post.
"The city of Frederick has no legal authority to adopt or enforce this section of the Frederick City code and should, out of respect for the supremacy of the Maryland legislature, and out of respect for the rule of the law, repeal it," Second Amendment Foundation Executive Vice President Alan Gottlieb wrote in the letter.
Reached by telephone Friday while attending the annual National Rifle Association meeting in Texas, Gottlieb said his organization would sue Frederick if the city did not change the law to allow guns to be carried.
The city ordinance bans dangerous devices -- including guns, large knives, bombs and nightsticks -- within 500 feet of certain public events.
"They have to amend the law to take firearms out of it," Gottlieb said.
Asked about the city code, Frederick Police Chief Thomas Ledwell said his officers are trained to use common sense and discretion when enforcing any law.
"Any law that is written around a special event like that is usually put in place with the overall goal of public safety," Ledwell said. "You have a lot of people at a gathering and the potential to cause an issue -- or maybe a scare -- whenever you have a large crowd is higher than at the average place."
The Frederick Running Festival -- a two-day event expected to draw thousands of runners and spectators -- is this weekend.
Assistant City Attorney Rachel Depo said she is still reviewing the city and state laws to determine whether the group has a point. While local jurisdictions cannot pre-empt state law, there are some exceptions, according to Depo.
"It's not anything new or anything that developed in light of any recent event," Depo said of the city ban. "It seems like common sense. It's just a general, reasonable regulation. ... It just makes sense that you can't bring a dangerous weapon to a parade."
The city has had these requirements in its parade ordinance since at least 1995, she said.
Gottlieb's organization has been going state by state, researching gun laws at the state and local levels. About 60 letters were sent to Maryland municipalities. Different laws are being challenged, but the concept is the same, he said.
"Local jurisdictions have passed laws that are more restrictive than state law," he said.
Walkersville's charter bans shooting "a rifle, air rifle or air gun of any kind ... a bow and arrow, slingshot, shotgun, gun or any firearm" within town limits. It also forbids carrying loaded guns in town.
Gottlieb said his group's reasoning for challenging these laws is straightforward.
"It's about constitutional rights," he said. "It's not a bill of needs -- it's a bill of rights."
Follow Pete McCarthy on Twitter @FNP_Pete.
THE LAW Excerpts from Chapter 18 of Frederick's code:
Dangerous Weapons. Except as otherwise provided in this subsection, a person may not carry a dangerous weapon on any public way, sidewalk, or other public property within five hundred (500) feet of an event permitted pursuant to this Chapter. Law enforcement officers, members of the Armed Forces and National Guard, and uniformed members of an honor guard of a recognized civic or fraternal organization may carry dangerous weapons provided that such persons are acting lawfully.
"Dangerous weapon" means a device designed or capable of being used to inflict serious injury upon a person or property, including, but not limited to, firearms, knives with a blade exceeding three (3) inches in length, razor blades, metallic knuckles, clubs, blackjacks, night sticks, dynamite cartridges, bombs, grenades, mines, and any other explosive or incendiary device. ___
BEFORE YOU GO
PHOTO GALLERY
News Editorials React To Gun Bill Defeat