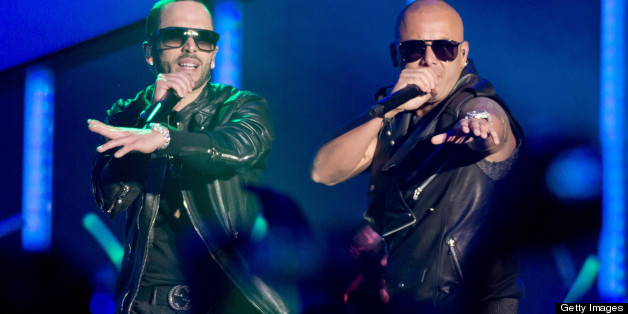 Reggaeton singer Don Omar has made the surprise announcement that the popular Puerto Rican reggaeton duo of Wisin and Yandel is breaking up.
Accompanied onstage by Yandel, Omar delivered the news at a concert in the U.S. territory late Friday as he praised Yandel's future as a soloist.
Yandel's real name is Llandel Veguilla Malave, and his singing partner is Juan Luis Morera Luna.