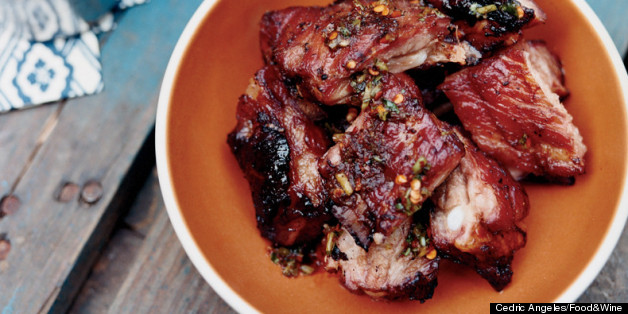 We hope you're as excited as we are about grilling season, because after months of months of seeing our grills tucked away and covered we finally get to pull them out again. Grilling season is here guys. And it's a great thing! Not only does that mean that we can now dine al fresco (and get our fill of hamburgers) but it also means barbecue. And barbecue means many amazing meals.
Brisket and pulled pork will always rank high, but it's hard to deny the greatness that is baby back ribs. Sure you can make baby back ribs in the oven (and the recipe below starts off that way) but when it's made on the grill you get that great charred and smoky flavor. Topped with a honey glaze and a whiskey marinade, these baby back ribs are like no other.
Get the Honey-Glazed Baby Back Ribs with Whiskey Marinade recipe
Want to read more from HuffPost Taste? Follow us on Twitter, Facebook, Pinterest and Tumblr.

BEFORE YOU GO