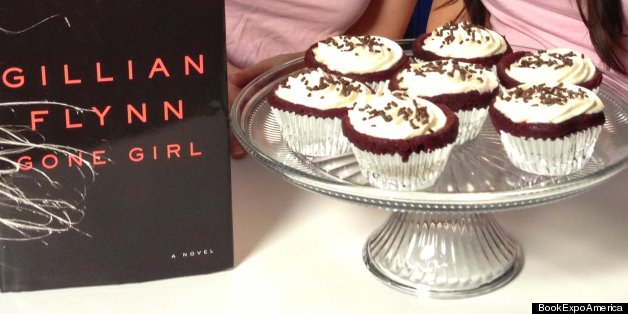 This month, for our book-themed cupcake series that we collaborate on with Book Expo America's blog, Bookbliss, we made cupcakes in honor of one of our favorite summer thrillers from last year, Gillian Flynn's Gone Girl.
The cupcakes were, as usual, delicious.
Watch the video below to hear us talk about the book and the inspiration behind the cupcakes. And if you haven't read Gone Girl yet, you definitely should!
Looking for more book-themed cupcakes? Check out our Gatsby-themed ones or our Fault in Our Stars-themed ones!
PHOTO GALLERY
Gone Girl Cupcakes