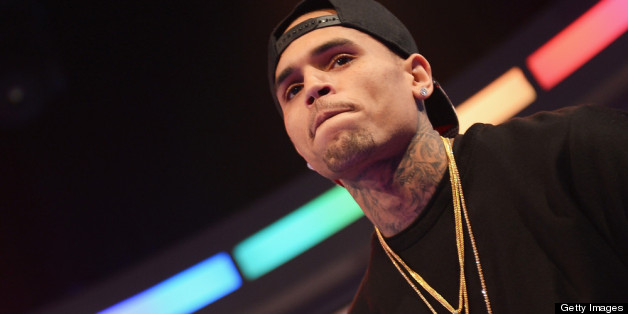 Not everyone appreciates Chris Brown's graffiti as art -- at least not in their own neighborhood.
Neighbors who live near the singer in the Hollywood Hills filed complaints with Councilman Tom LaBonge after Brown tagged grinning, ghoulish faces on the wall outside his pad, Perez Hilton reports.
Brown, 24, has been praised in the past for his artistic ability with a spray can and has even used it to raise money for charity. But his recent piece is being treated as an eye sore.
Scott Levin, a representative from Councilman LaBonge's office, told HuffPost that the councilman received "several reports of a violation" and passed them along to the Department of Building and Safety, which issued Brown an order to remove the graffiti or pay a fine.
"The City of Los Angeles has a sign ordinance that prohibits murals on single-family homes," Levin said. "This is standard practice."
This isn't the first time neighbors of Brown have had a bone to pick. In the past, they've complained about Brown's loud parties and cars speeding up and down the street, TMZ reports.
Check out Brown's "art" below. What do you think? Do you think he should be allowed to keep it up? BEFORE YOU GO
PHOTO GALLERY
Chris Brown and Rihanna