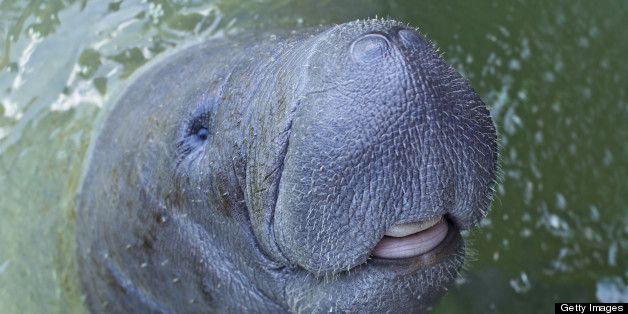 Florida's unusually warm winter has created a deadly situation for the state's beloved manatee population.
Warmer waters meant an earlier than normal algae bloom of Red Tide off Florida's coast, which is toxic when inhaled when sea cows come up for air every 20 minutes.
Red Tide can cause seizures and paralyze the manatees; it's already killed 267 this year, breaking the previous record of 151 manatees in 1996.
Those rescued early have a chance at surviving Red Tide but manatee rehabilitation centers are already full of sea cows recovering from human-related injuries from boat propellers and natural causes like cold stress.
The Save the Manatee Club, which former Florida Governor and U.S. Senator Bob Graham and singer/songwriter Jimmy Buffett established in 1981, is one organization trying to protect endangered manatees.
The Club raises money to protect and rehabilitate manatees through its Adopt-A-Manatee program.
For $25, folks can adopt a manatee living at one of four Florida locations and get an adoption certificate with a full color photo and biography as well as a membership handbook and official Club newsletter.
Each manatee adoptee has a distinct personality: some are shy and like to sleep in while others are playfully mischievous, known for giving researchers little nudges and companionship.
And while manatees can live up to 60 years, the Florida Fish and Wildlife Conservation Commission reports that most Florida manatee lives no where close to that, often succumbing to one of the species' threats before their tenth birthday.
Click below for a few of Florida manatees available for adoption through Save the Manatee Club; more are available on their web site. Also, you can watch manatees in their natural habitat on the Club's Blue Spring web cams.

PHOTO GALLERY
Save the Manatee Club Adoptees
BEFORE YOU GO