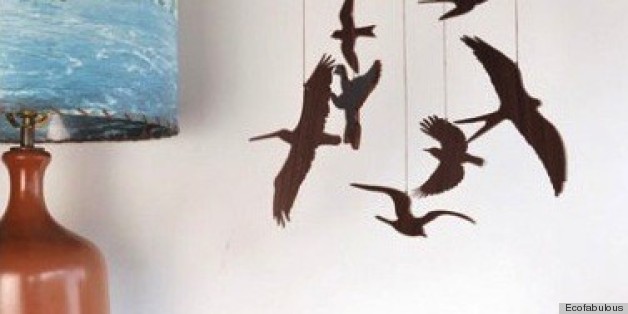 You may have long outgrown your need to be hummed and lulled to sleep, but the immediate "soothing" feeling you get in the presence of mobiles continues through adulthood.
When it comes to adding a nostalgic presence to a room in a sophisticated way, we're loving these mobiles ($68) from San Francisco-based, FluffyCo. A surefire way to compliment any design-lover's pad, the silhouette shapes are made of sustainably-farmed, fast-growing Wenge wood veneer that's over 100% recycled wood fiber MDF. Available in a flying bird or circus animal model, the mobiles make for grown-up decor with a young-at-heart sentiment.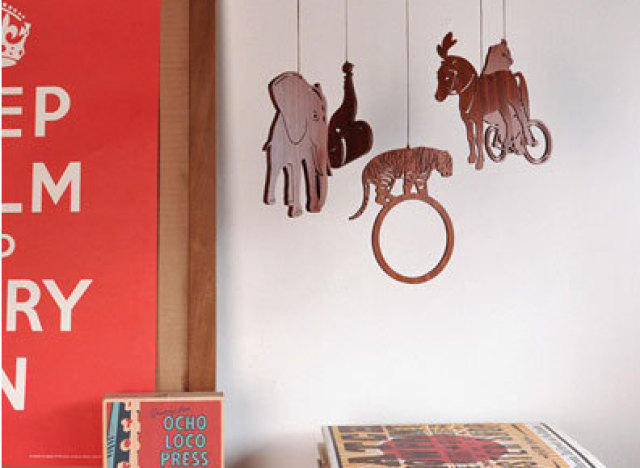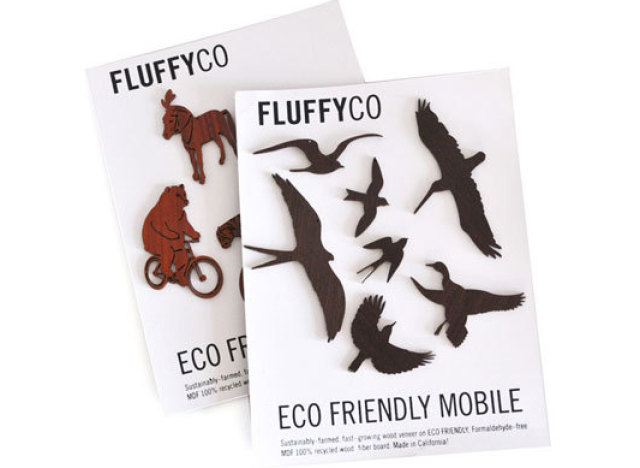 This story was originally published on Ecofabulous.