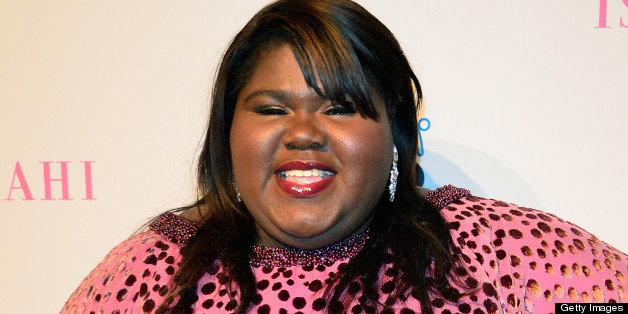 Gabourey Sidibe is heading to "American Horror Story's" all new season and though the Oscar-nominated actress is in the dark about what's to come, she has some thoughts.
"I know nothing," Sidibe told E! Online when asked about "American Horror Story: Coven," the witch-centric third season of the FX drama. She hasn't seen a script and said the news just came in about two weeks ago. "I hope I don't die first," Sidibe joked.
But she is excited to join the show, which she counts as one of her favorites.
In addition to Sidibe, the cast of "American Horror Story: Coven" includes Jessica Lange, Kathy Bates, Evan Peters, Sarah Paulson, Taissa Farmiga, Frances Conroy and Lily Rabe and Season 3 will see Lange and Bates in a bitter feud.
"I wanted to see a lot of scenes of Jessica Lange and Kathy Bates going at it, so that's what you're gonna see," series co-creator Murphy said.
Part of the show will film in New Orleans. In January, Murphy said he got Lange to sign on for "Coven" because he did everything she asked, including giving her "complete hair and makeup and the best designer gowns." "She said 'please don't put me in a wimple again,' so she's going to play a really glamour-cat sort of lady in Season 3," Murphy told reporters. "I'm just now meeting up with a lot of actors so I don't want to say too much, actors that Jessica wants to work with. So she's become the uncredited producer of Season 3."
"American Horror Story: Coven" premieres in October.
PHOTO GALLERY
"American Horror Story"
BEFORE YOU GO