Holly Madison welcomed her first child just two months ago, but her body is already bikini-ready.
Madison posed in a bikini for a Life & Style magazine spread just six weeks after giving birth to baby Rainbow Aurora on March 5. The former Playboy Playmate showed off her slender figure in a tiny purple swimsuit and sparkly stilettos during the April 18 photo shoot.
After losing 30 pounds and getting back down to a size 2, Madison revealed her weight loss secret was intense cardio.
"I was surprised by how much weight I gained. I was a little worried about wearing a bikini, but I feel surprisingly good!" she told Life & Style, adding, "Who cares if I still need to lose 10 pounds? I've been really healthy and done the best I could. I'm really proud of how I look right now!"
In March, Madison told InTouch that she hoped to lose 40 pounds and get back down to her pre-baby weight of 110 pounds. She installed a gym in her home to help reach her goal with Pilates, yoga and cardio. She had meal plans mapped out to include green smoothies, teas and vegetable stews.
The new mom -- who has been sharing some adorable photos of her baby girl on her Celebuzz blog -- was ready to get her body back even before the delivery.
"I'm hoping to take a few weeks at home to get used to the baby and to bond with her, and then I'm excited about getting back into shape," Madison told Babble in February. "I hope the sound of treadmills and exercise bikes lull her to sleep!"
Check out Holly Madison's bikini photos below.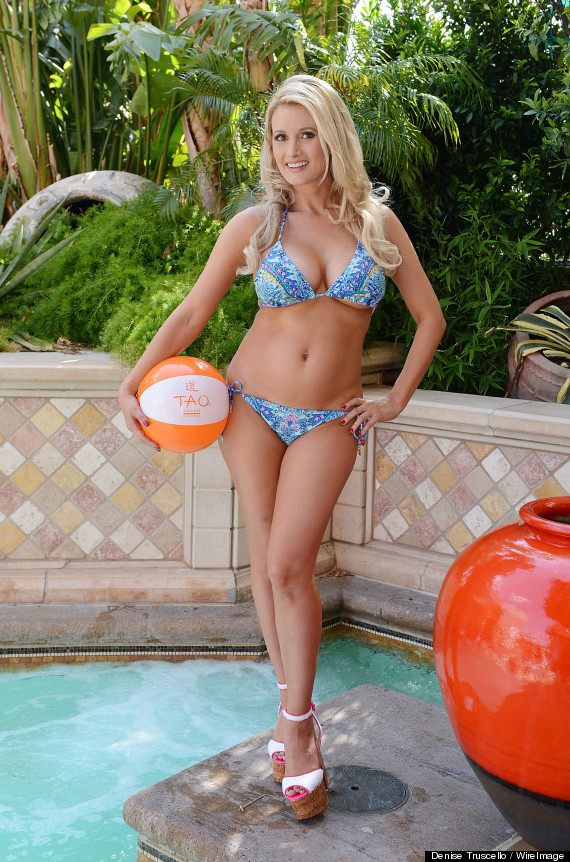 BEFORE YOU GO
PHOTO GALLERY
Holly Madison Back In A Bikini Six Weeks After Giving Birth