PHOENIX, Ariz. -- The Jodi Arias jury began its first full day of deliberations Monday, after listening to testimony since early January.
Arias is accused of stabbing 30-year-old Travis Alexander nearly 30 times, shooting him in the head and cutting his throat from ear to ear in his Mesa home on June 4 , 2008.
The eight-man, four-woman panel, which heard four months of testimony and final arguments, deliberated a half-hour Friday evening before recessing for the weekend.
According to a courthouse spokesperson, the jury will deliberate weekdays, from noon to 7:30 p.m. Eastern time. There will be no weekend deliberations.
Deliberations resumed at 12 p.m. Eastern time this morning.
Arias, 32, faces the possibility of the death penalty if convicted.
MONDAY'S LIVE BLOG:
05/06/2013 7:46 PM EDT
No Verdict Today
The jury will return to the deliberations room on Tuesday.
Outside the courthouse, David Kennedy of Phoenix was selling this T-shirt: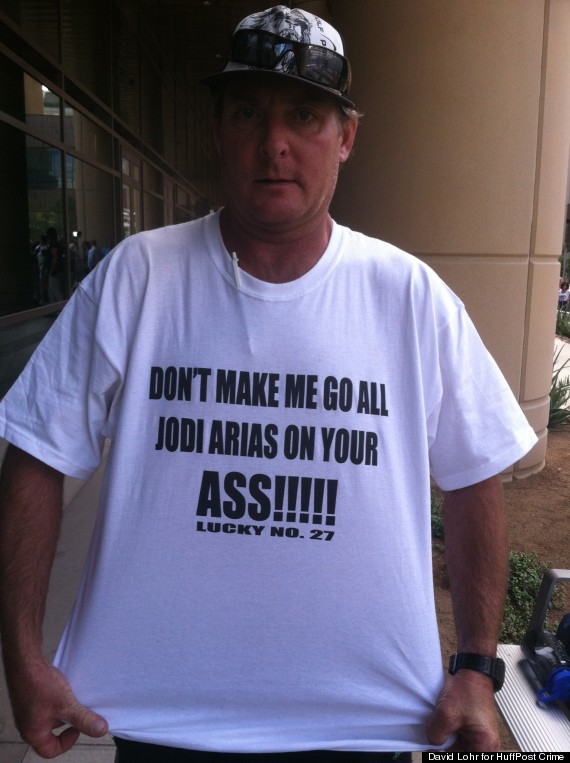 05/06/2013 7:23 PM EDT
Silence From The Jurors
The jury has less than an hour of deliberations left today.
HuffPost's David Lohr, reporting from the courthouse, says the panel who will decide Jodi Arias' fate have not made any requests to the judge.
Here is the scene outside the courthouse: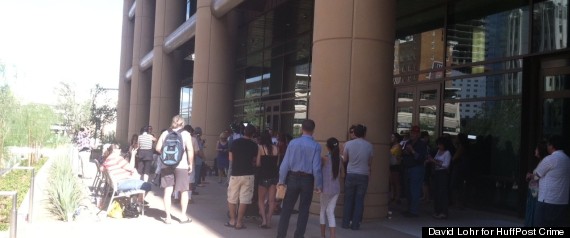 05/06/2013 5:35 PM EDT
Crowd Swelling
The crowd outside the courthouse is beginning to slowly grow, according to HuffPost's David Lohr.
05/06/2013 4:04 PM EDT
Arias In Holding Cell
Arias is being kept in a holding cell inside the court building while deliberations continue, according to HuffPost's David Lohr.
05/06/2013 4:01 PM EDT
Jury Back From Lunch
The jury is back from their lunch break and will resume deliberating, according to HuffPost's David Lohr.
05/06/2013 3:57 PM EDT
No Questions From Jury So Far
The Huffington Post's David Lohr reports that jurors have yet to ask any questions or to review any of the evidence.
05/06/2013 3:01 PM EDT
Jury's Lunch Break
The jury is currently on a one hour lunch break at 1 p.m. Phoenix local time.
05/06/2013 2:04 PM EDT
Photo Of The Courthouse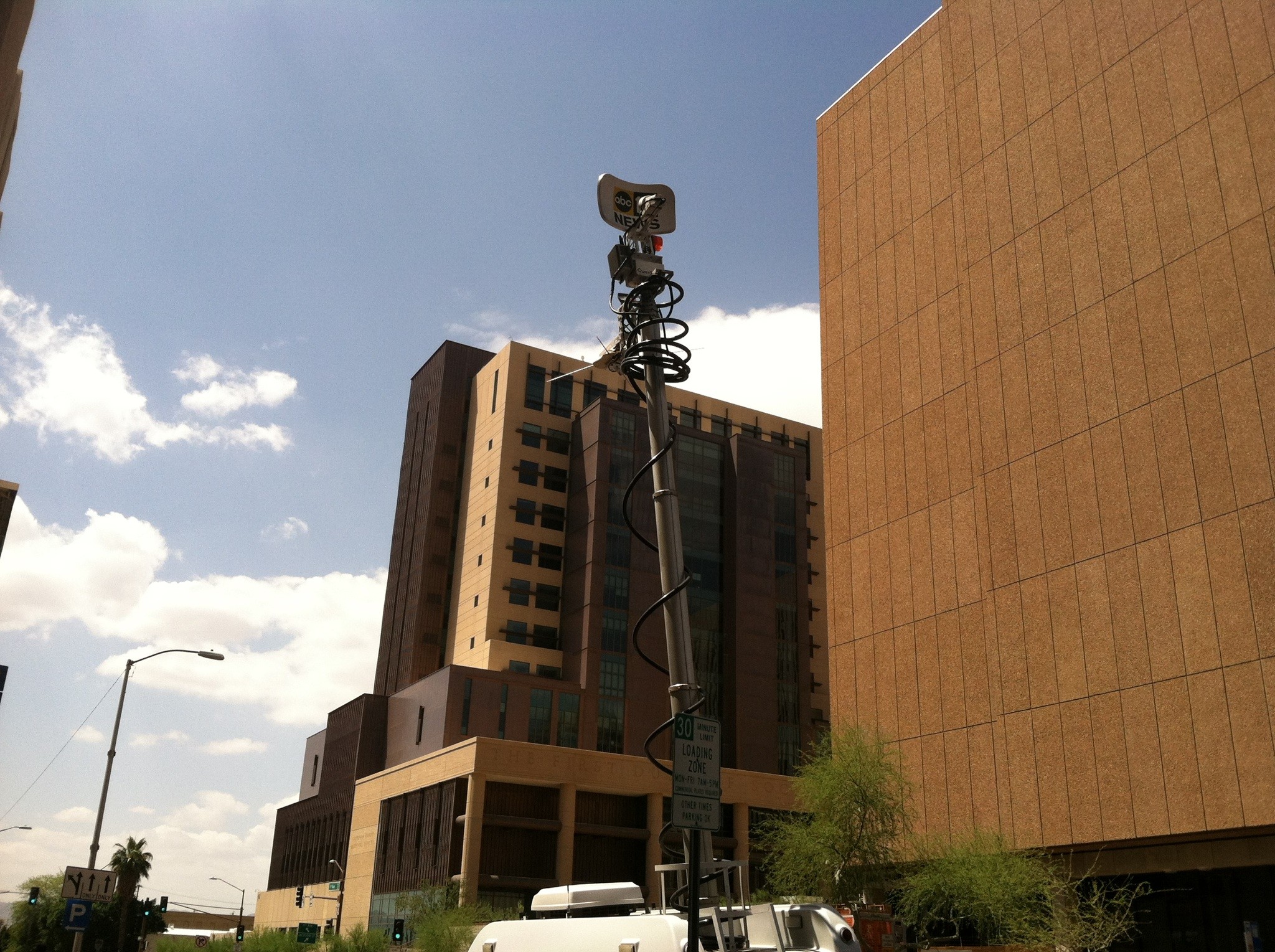 05/06/2013 1:45 PM EDT
1 Hour Notice Will Be Given On Verdict
HuffPost's David Lohr reports that courthouse staff said up to one hour notice will be given to media and family when the verdict comes in.
05/06/2013 1:43 PM EDT
"I Got Hooked"
Stephanie Messenger told HuffPost's David Lohr she took the day off of work to come to take the five hour drive to the courthouse from Orange County, Calif.
"I got hooked on it right before Jodi took the stand," Messenger said. "I personally think the verdict will come after lunch today. We already know she's guilty, it's just a matter of to what degree."
BEFORE YOU GO
PHOTO GALLERY
Jodi Arias Timeline