After four days of deliberations, the jury tasked with reaching a verdict for alleged murderer Jodi Arias has reached a decision.
The eight-man, four-woman panel listened to four months of testimony and final arguments surrounding the stabbing death of 30-year-old Travis Alexander. If convicted, Arias faces the possibility of the death penalty.
The verdict is expected to be read at 4:30 p.m., Eastern Time.
This is a developing story. Check back for updates.
05/08/2013 5:40 PM EDT
Aggravation Hearing Tomorrow
Arias aggravation hearing will begin tomorrow at 4 p.m. Eastern Standard Time, HuffPost's David Lohr reports.
05/08/2013 5:35 PM EDT
Alexander Family Plans To File Suit
The family of Travis Alexander says they plan on filing a civil wrongful death suit against Arias, HuffPost's David Lohr reports.
05/08/2013 5:34 PM EDT
An Alexander Supporter Outside The Courthouse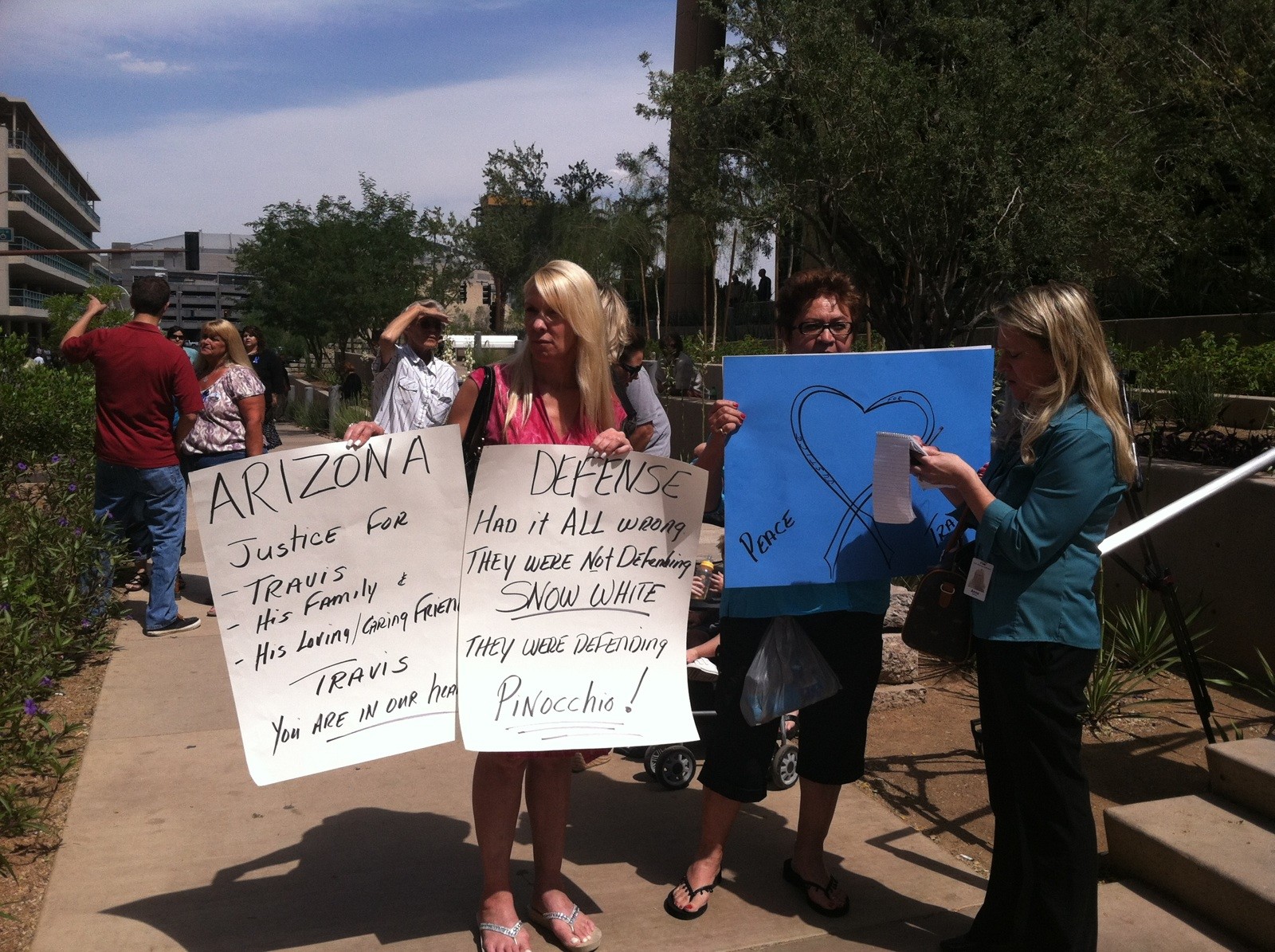 05/08/2013 5:31 PM EDT
Travis Alexander's Family Releases Statement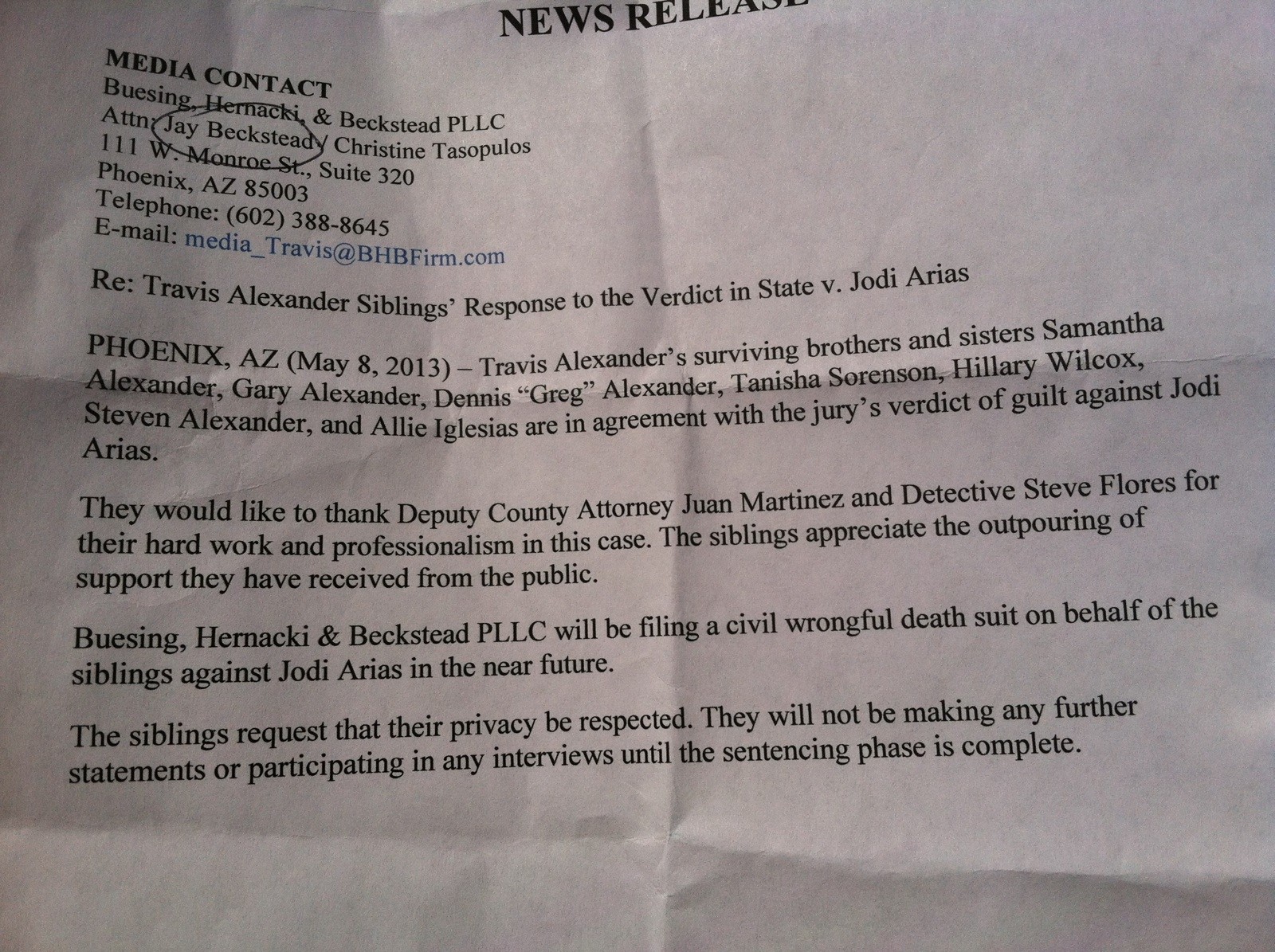 05/08/2013 5:23 PM EDT
VIDEO: Jodi Arias Found Guilty On First-Degree Murder Charge
05/08/2013 5:18 PM EDT
Is Arias "The Worst Of The Worst"?
@ danabrams :

I don't believe #JodiArias should get the death penalty. This case does not represent "worst of the worst."
05/08/2013 5:13 PM EDT
Cheers Outside The Courthouse
@ Bob_Ortega :

Huge cheer went up outside the courthouse as the guilty verdict in the #JodiArias trial was announced.
05/08/2013 5:10 PM EDT
Arias Hears The Verdict
05/08/2013 5:08 PM EDT
Samantha Alexander Reacts
05/08/2013 5:03 PM EDT
The Jurors' Votes
HuffPost's David Lohr reported that 5 jurors voted Arias was guilty of premeditated murder, and 7 voted she was guilty of premeditated felony murder.
BEFORE YOU GO