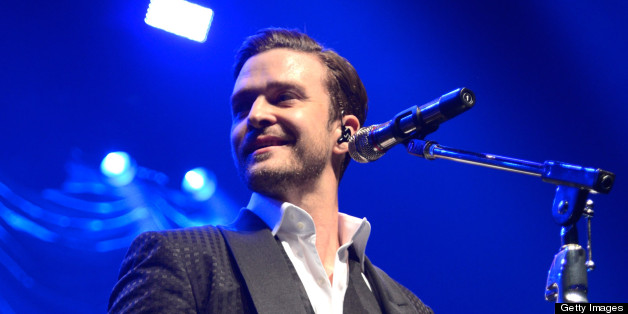 Justin Timberlake took to Instagram Sunday night to reveal that the second half of "The 20/20 Experience" would hit stores on Sept. 30 -- a mere six and a half months after the singer's extremely successful comeback album.
The release date is at once surprising and not. Questlove revealed that there would be a second half to the "20/20" project (10 tracks appear on the already released disc, with another 10 to follow, so fans have known this is coming for some time now). However, it's still interesting that a singer who didn't release an album for seven years would drop two albums in such quick succession. Sometimes, it seems, inspiration comes quickly.
Before the second album hits stores, Timberlake will hit the road with Jay-Z for the Legends of the Summer Tour. In a just-announced update, the singer revealed he will also embark on a 20/20 Experience World Tour from Oct. 31 to Feb. 10 of next year. (Tour dates included below.)
Fans seem to be taking the news well: The Instagram has over 75,000 "likes" just 19 hours after being posted. "The 20/20 Experience" sold 968,000 copies during its release week, exceeding label estimates.
Timberlake performed Sunday to an eager crowd at New York's Roseland Ballroom. A coterie of stars attended the concert, including Olivia Wilde and Jason Sudeikis.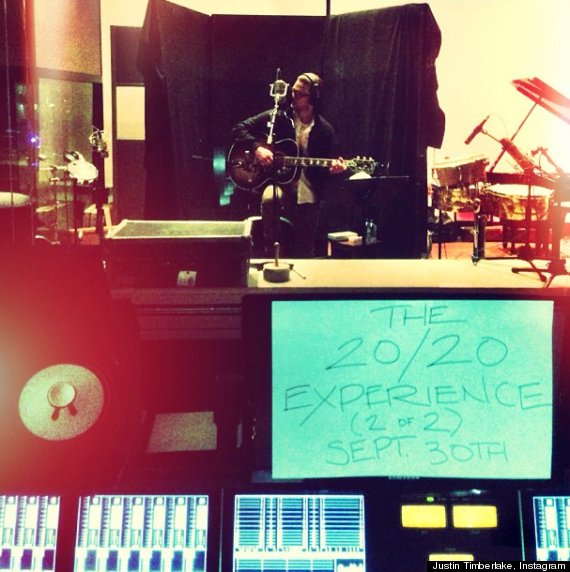 20/20 Experience World Tour Dates
Oct 31 - Montreal, QC
Nov. 13 - Raleigh, NC
Nov. 15 - Nashville, TN
Nov. 16 - Columbus, OH
Nov. 18 - Memphis, TN
Nov. 19 - St. Louis, MO
Nov. 21 - Tulsa, OK
Nov. 29 - Las Vegas, NV
Dec. 2 - Phoenix, AZ
Dec. 4 - Dallas, TX
Dec. 5 - Houston, TX
Dec. 11 - Indianapolis, IN
Dec. 12 - Cleveland, OH
Dec. 14 - Pittsburgh, PA
Dec. 15 - Louisville, KY
Dec. 17 - Atlanta, GA
Dec. 19 - Orlando, FL
Jan. 13 - Edmonton, AB
Jan. 17 - Seattle, WA
Jan. 22 - Denver, CO
Feb. 7 - Fargo, ND
Feb. 9 - St. Paul, MN
Feb. 10 - Omaha, NE
PHOTO GALLERY
Justin Timberlake, Then and Now
BEFORE YOU GO