"This is going to end up in that mugshot paper, isn't it?"
That's what an allegedly intoxicated Cabrone Brewer asked Tulsa, Okla., deputies seconds before snapping this picture. We think he was on to something: He made it on HuffPost Crime!
(Story Continues Below)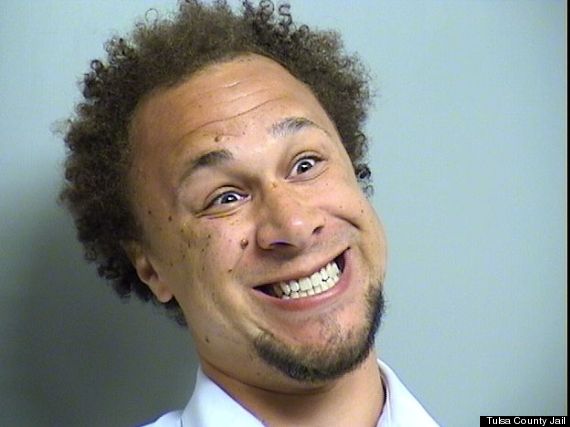 Brewer, 32, was arrested after his Volkswagen Beetle got stuck on train tracks Friday night, Tulsa World reported. He called AAA, but deputies responded because of the car's location.
Authorities say when they arrived Brewer smelled like alcohol, "had red, watery eyes, slightly slurred speech, and was unsteady on his feet," according to a police report obtained by KTUL.
Brewer was also booked on an outstanding warrant. According to Tulsa County Jail records, that warrant, from 1999, was for transporting an open container.
The 32-year-old told the paper that the charge was from his prom night.
Records show Brewer was released from jail on Saturday after posting a $1,000 bond and paying his previous warrant's fine.
BEFORE YOU GO
PHOTO GALLERY
Unforgettable Mug Shots