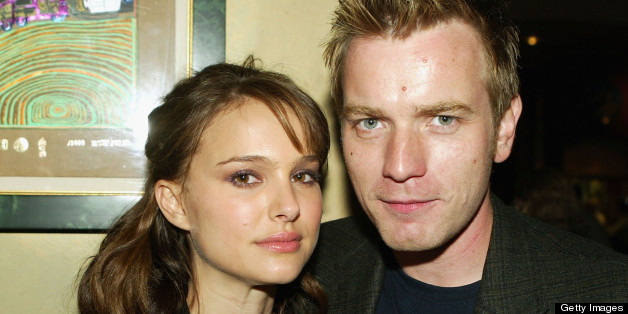 The game of musical chairs on the set of "Jane Got A Gun" has stopped and it looks like Ewan McGregor has found a seat. According to Deadline.com, McGregor has been cast as the villain in the Natalie Portman Western, replacing the recently departed Bradley Cooper, who himself replaced Jude Law, who himself only joined the cast after Michael Fassbender left. (Fassbender, it should be noted, was initially playing the hero in "Jane Got A Gun," not the villain; Joel Edgerton, who was originally set as the film's heavy, slid over to the hero role when Law was cast.)
Fassbender, Law and Cooper, of course, aren't the only names who have left "Jane Got A Gun" in the last two months: Just before the film was set to start shooting, director Lynne Ramsay quit the project. She was replaced at the last minute by Gavin O'Connor ("Warrior"), which saved the film but forced Law's exit; he had only signed on to work with Ramsay, best known for the indie dramas "Morvern Callar" and "We Need To Talk About Kevin."
Cooper was then attached to "Jane Got A Gun," but his schedule presented a problem: The burgeoning A-lister is still filming David O. Russell's "American Hustle" and he has press obligations for "The Hangover Part III" in the offing as well. That film arrives in theaters on May 24.
Now the role belongs to McGregor, meaning "Jane Got A Gun" also acts as a backdoor "Star Wars" reunion. McGregor, Portman and Edgerton appeared in the "Star Wars" prequels (Edgerton in only "Episode II" and "Episode III"), a coincidence that was not lost on "Jane Got A Gun" screenwriter Brian Duffield.
As for the rest of "Jane Got A Gun," despite the behind-the-scenes turmoil, things seem to be going well onset.
"We're winning out there," Edgerton told Vulture in a recent interview about filming in New Mexico. "We're having a great time. It's been wonderful."
For more on McGregor, head over to Deadline.com.
[via Deadline.com]
PHOTO GALLERY
Celebrity News & Photos
BEFORE YOU GO