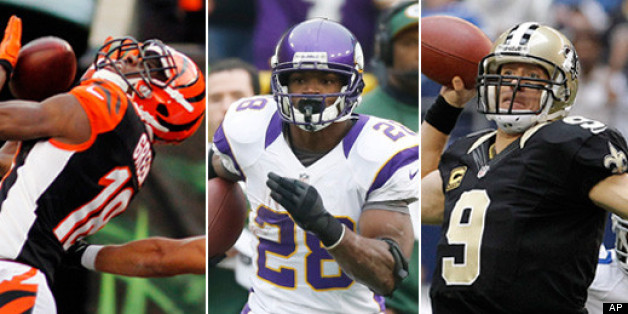 By Joe Fortenbaugh, National Football Post
Upon our initial descent into the pit of fantasy football madness that will sweep the nation over the coming months, we noticed that a potential shift in draft strategy could be on the horizon for the 2013 season. Mind you this possible alternation in the player selection process won't be a major one, but that doesn't mean its repercussions won't have a reasonable effect on the way things shake down during the opening rounds of your draft.
With Aaron Rodgers, Drew Brees, Peyton Manning and Tom Brady comprising the elite tier of fantasy signal-callers, Tony Romo, Matt Ryan and Eli Manning proving to be consistent producers and RG3, Russell Wilson, Andrew Luck, Colin Kaepernick and Cam Newton serving as trendy, up-and-coming options, the quarterback position appears to be the deepest we've seen in years. That means the early quarterback rush that has overtaken fantasy drafts the last few seasons could be headed for a hiatus in 2013, with a shift back to the traditional RB-RB or RB-WR approach for the opening rounds reclaiming its place in the sun.
Here's our first look at the top-25 players in the 2013 fantasy draft class.
BEFORE YOU GO
PHOTO GALLERY
Top 25 Fantasy Football Players