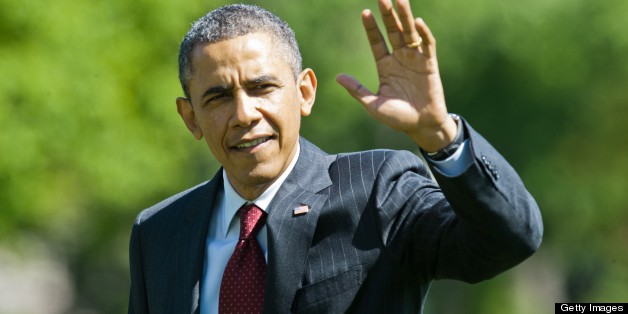 The U.S. could shrink the deficit by 20 percent if current health care spending trends continue, according to a newly released study in the journal Health Affairs.
If spending on health care continues to grow at its current rate, the government would spend $770 billion less than predicted by 2021, according to a the research from David Cutler, a Harvard health care economist and former adviser to President Obama.
Bloomberg News, which was one of the first to report on the findings, notes that the sum is about one-fifth of the budget deficit.
Cutler's findings are sure to be controversial as politicians grapple with both a ballooning deficit and the implementation of the Affordable Health Care Act, or Obamacare, which goes into effect in 2014.
The study's findings hang on an alternate interpretation of the slowdown in healthcare spending that began in 2009 and has been largely attributed to the recession. Cutler's research, however, finds that much of the slowdown may be related to actual improvements in the way hospitals and doctors treat patients. In addition, a decreased pace of innovation in medical technology and pharmaceuticals may also play a role.
Another study published in Health Affairs on Monday supports Cutler's findings. The study, also by Harvard researchers, found that a decrease in employer-provided benefits during the recession only accounted for 20 percent of the slowdown in health care spending. What's more, health care spending slowed even for those patients who didn't see their benefits change.
"Our findings suggest cautious optimism that the slowdown in the growth of health spending may persist — a change that, if borne out, could have a major impact on US health spending projections and fiscal challenges facing the country," Harvard researcher Alexander Ryu and his co-authors wrote in the second study.
Neither study examined the possible effects of Obamacare on medical spending. Critics that once the health care reform law kicks in, government spending on health care will grow by billions of dollars.
The findings of the two studies come as lawmakers struggle to find ways to cut down the nation's debt. Obama's 2014 budget proposal offered a combination of tax increases and spending cuts that would trim the deficit by $1.8 trillion over the next 10 years. Republican leaders have insisted on a budget fix that doesn't increase taxes.
BEFORE YOU GO
PHOTO GALLERY
Lies And Distortions Of The Health Care Debate