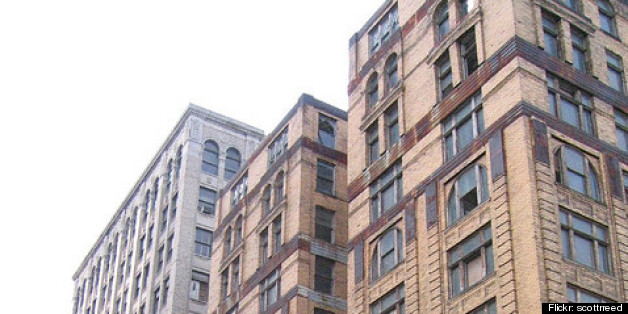 Detroit -- A permit has been issued to demolish the former Hotel Charlevoix, where falling bricks last year tore through the roof of a parked Chrysler 300, narrowly missing a child who had just gotten out of the car.
After a 10-year legal battle between the city and owner, crews could start razing the 11-story structure at 2029 Park in Grand Circus Park, in a popular downtown entertainment area, as soon as Monday. The building may become history by August, according to city officials and the lawyer for building owner Ralph Sachs.
Flickr photo by scottrreed.