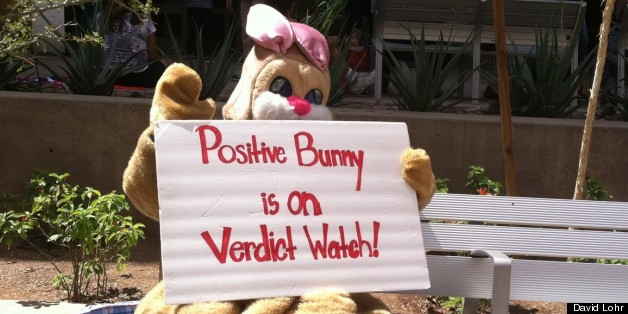 Casey Anthony's attorney had harsh words for a woman who dressed up like a bunny in an effort to draw attention to the issue of homelessness in the final days of the Jodi Arias trial.
For the last two days Patricia Taylor has sat outside the courthouse of the Arias trial as "Positive Bunny." Taylor, who told The Huffington Post she works with the homeless, said she's been coming to the courthouse "to see justice for Travis [Alexander]."
"He was a kind-hearted man and I wanted to show my support," Taylor said.
PHOTO: (Story Continues Below)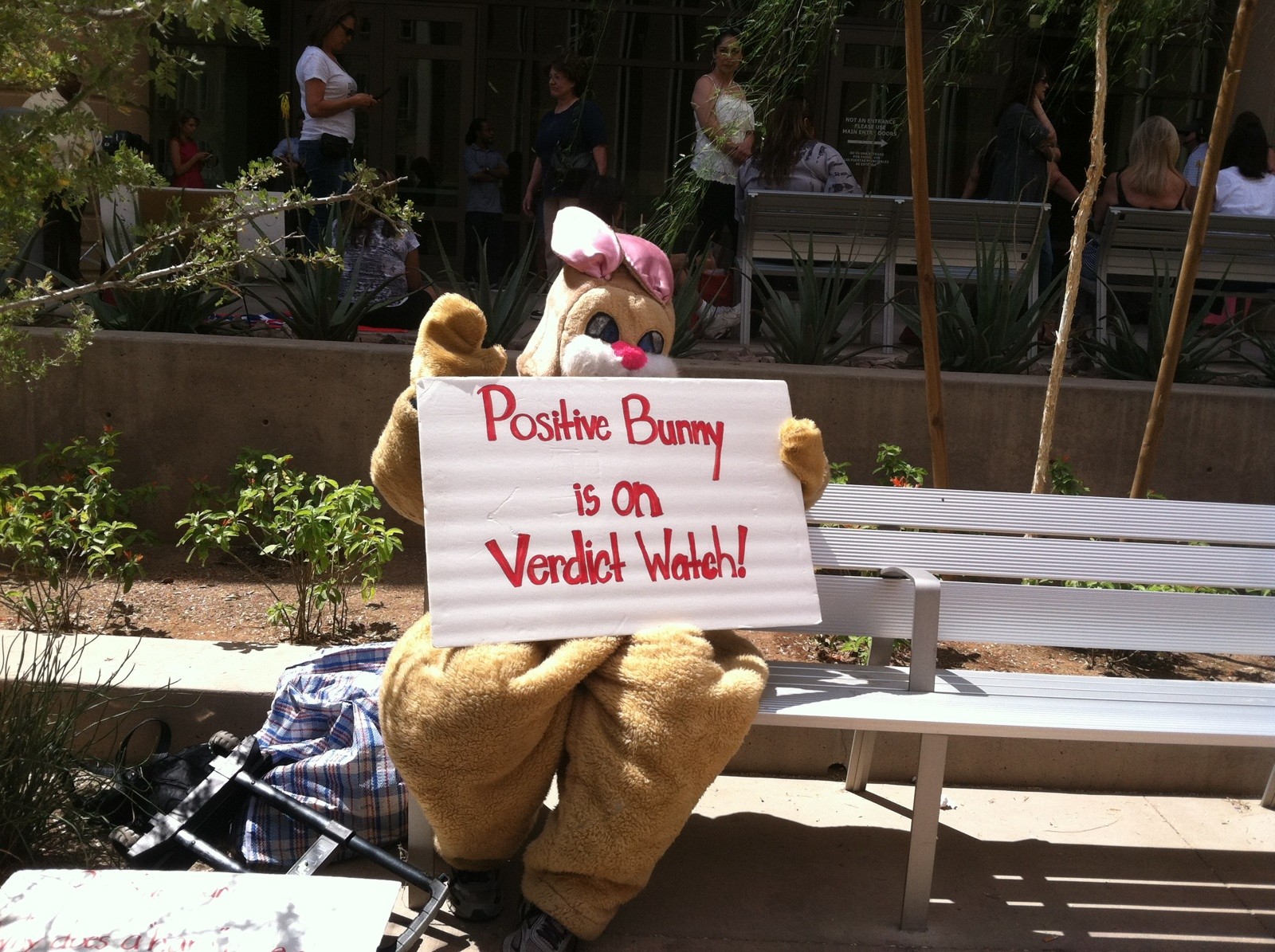 But Casey Anthony attorney Jose Baez was unimpressed.
When sent a photo of "Positive Bunny," Baez texted HuffPost, "That's just sick. I hope Travis Alexander's family doesn't see that."
Baez also opined on the Arias case.
When asked, why the jury had not returned a verdict yet, Baez texted, "Because it's a death penalty case. The decision is irrevocable."
Baez declined to speculate on what the outcome of the Arias case would be.
"I never make those calls," he texted. "That's for the jury."
BEFORE YOU GO