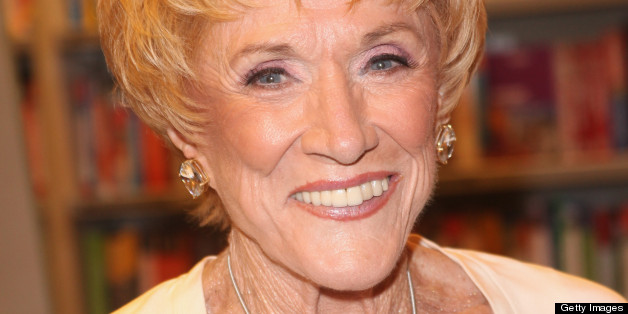 Jeanne Cooper spent 40 years on "The Young and The Restless," playing the dame of Genoa City, Katherine Chancellor Murphy (née Shepherd; formerly Reynolds, Thurston and Sterling).
The actress died at the age of 84 on Wednesday, May 8 after a being hospitalized last month, but Cooper was on "The Young and The Restless" up until her passing.
From her long-running feud with Jill Abbott (currently played by Jess Walton and previously portrayed by Deborah Adair and Brenda Dickson) to her shocking TV facelift to her alcoholism, Katherine Chancellor is one of the most controversial and longest-running soap opera characters. Cooper recently said was honored to have played her for nearly all of those four decades.
"I've spent a half of my lifetime with 'The Young and The Restless,' but I know a lot of people who have spent their lifetimes right along with me," the Daytime Emmy winner Cooper said recently (in the first video in the slideshow below). "That makes me very proud. Very proud."
She is also up for a 2013 Daytime Emmy, which is her 11th Lead Actress nomination and would be her second win if Cooper gets the honor. The late actress was also given a lifetime achievement award form the Daytime Emmys in 2004.
From her first line to the last time "The Young and The Restless" fans saw her in a rare peaceful moment with Jill, check out the highlights of Cooper's portrayal of Katherine Chancellor.
PHOTO GALLERY
Jeanne Cooper As Katherine Chancellor On "The Young & The Restless"
And see what Cooper's "The Young and The Restless" castmates had to say about her passing below:
PHOTO GALLERY
"The Young & The Restless" Cast Reacts To Jeanne Cooper's Death
BEFORE YOU GO