Kim Kardashian first revealed her bare pregnant belly in an Instagram photo last month and this month she is baring it all in a teeny bikini on the cover of Us Weekly magazine.
The 32-year-old appears on the cover of this week's Us Weekly alongside the headline "Kim dares to bare: You Call This Fat?" In the photo, Kim bares her baby bump and curvy pregnant body in a skimpy purple bikini. The shot was taken while she was soaking up the sun in Mykonos, Greece, with her family.
SCROLL FOR PHOTO
"She's loving the seventh month," a source told the magazine of the gorgeous reality star. "And she thinks pregnancy is so cute."
Kim has had to deal with an onslaught of fat-shaming since shortly after her pregnancy was announced in December. From criticism about her clothing choices to guesses about how many pounds she has packed on, headlines continue to lambast the star while seeming to forget weight gain is a natural part of the process.
Still, she is embracing the changes (and Kanye West certainly thinks she's awesome).
"She's really great," her sister, Khloe, told E! News last month. "I think she's finally feeling great about her pregnancy. There's an awkward time -- you're not really showing, [but] you don't feel like your old self. So now that her bump is alive and in full effect, she's having fun showing it off."
In an E! News special with Ryan Seacrest, Kim revealed that being pregnant hasn't been so easy for her. She admitted she is in physical pain "everywhere" and expected something different.
"'I was waiting for this amazing experience where I can just do whatever I want, eat whatever I want, feel great... and it hasn't been that way," she said.
PHOTO: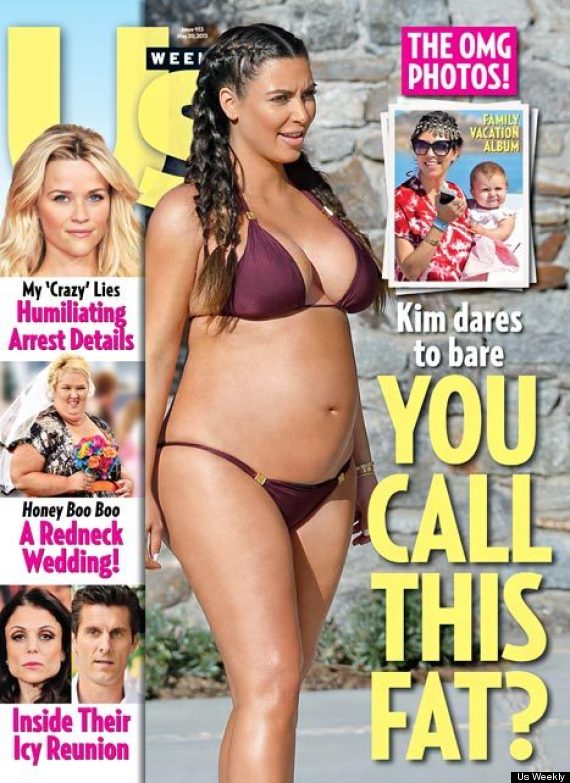 BEFORE YOU GO
PHOTO GALLERY
Kim Kardashian's Hottest Moments