Selena Gomez's relationship with Justin Bieber might have been tabloid fodder, but the former Disney star has been decidedly reserved when talking about their love. Until now.
In an interview for her InStyle cover story, the 20-year-old not only dishes about her relationship with the "Boyfriend" singer, but also reveals that she penned a song about their split for her upcoming album.
SCROLL FOR PHOTO
"It's uncomfortable that everywhere I go, people know," Gomez said about her relationship with Bieber, which she describes as "crazy and very intense." "I don't like that. But Justin and I never really focused on the attention. You can't help who you date. So I wouldn't swear off that or say that's what I want again. I don't know. I'm a kid, and a breakup is normal. I have to go through the emotions and feel it out. I'm doing my own thing, being with my friends, and he's doing very well too."
Gomez and Bieber were spotted kissing in Norway in April while the 19-year-old was performing on his world tour. Then came the intimate Instagram photos and Bieber's uncanny new tattoo, and the world knew Jelena was back on.
The InStyle interview was conducted before all this, but the singer certainly seemed to hint at some lingering feelings, if not a possible reconciliation.
Both Gomez and Bieber can relive their brief split in her soon-to-be-released track, "Love Will Remember." The brunette beauty penned the ballad about their breakup.
"That's the most personal track on the record, for sure," she told InStyle. "I think it's a sweet way of releasing it. It's not an aggressive approach to what people are probably expecting. I'm sure he'll love it too."
Gomez and Bieber are allegedly back together and taking things slowly as they work out the kinks in their relationship. "Justin pursued Selena and she gave in," one source told Us Weekly. But another added, "Who knows with them? They're always back and forth!"
The June 2013 issue of InStyle magazine hits newsstands May 17.
PHOTO: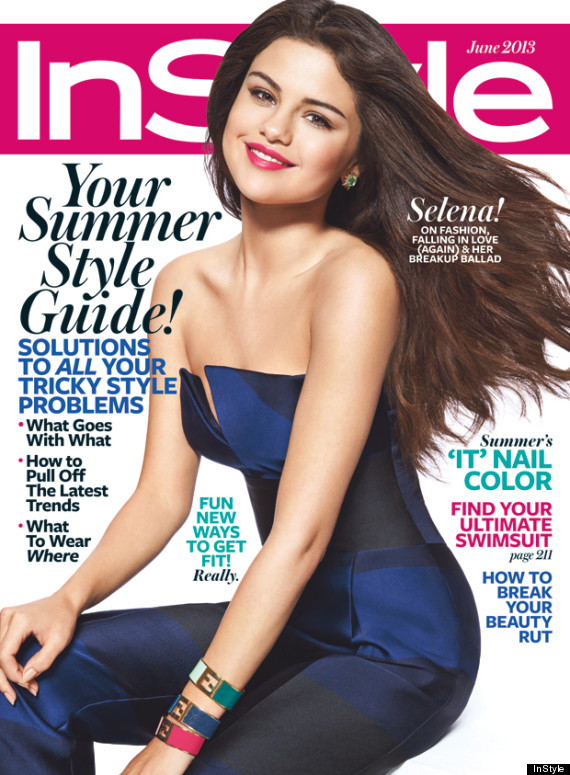 BEFORE YOU GO
PHOTO GALLERY
Selena Gomez Photos