Ever dreamed of owning Air Force One? Now you can!
Technically, a president has to be in an Air Force jet for it to be officially called Air Force One. But this plane "was part of Air Force 2 and may have acted as Air Force 1," according to the GSA Auctions page where you can bid on the aircraft: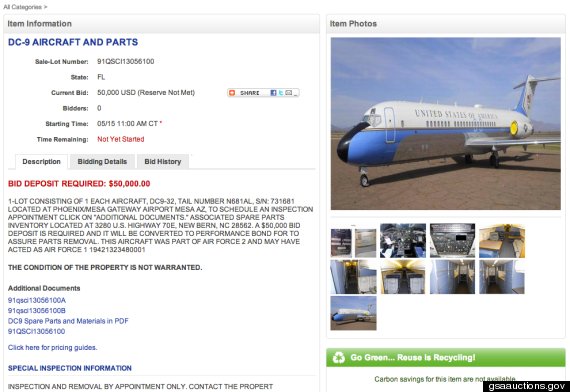 The bidding starts at $50,000.
Below, a slideshow of photos from the Air Force One plane for sale:
PHOTO GALLERY
Former Air Force One Plane For Sale
BEFORE YOU GO
PHOTO GALLERY
Two-Term Presidents