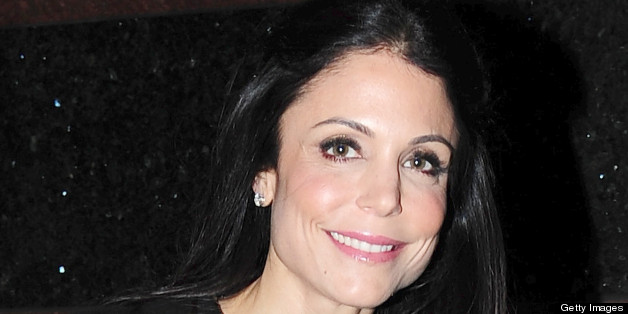 Bethenny Frankel and husband Jason Hoppy are reportedly nearing a divorce settlement. And in a candid new interview with People, the Bravo reality star opens up about bouncing back from her split with the father of her 3-year-old daughter, Bryn.
The "Bethenny Ever After" personality, 42, tells the magazine that her first hunch that she and Hoppy, 41, were incompatible came early on in the marriage, and frequent fighting led to counseling sessions.
"I felt like there was an expectation to be someone that I wasn't," she said. "All the things that I've tried to resolve in therapy and get past from my childhood reared their ugly head in my marriage. My marriage made me feel like I was a bad person, like I was damaged, I was dysfunctional, I was never going to be happy. But I don't believe that to be true. Yet there I was—in a relationship that made me feel that way."
But Frankel says she can't regret the relationship, which produced her beloved young daughter. And heartbreak is not going to destroy the feisty edge that made her a "Real Housewives" fan favorite.
"This [divorce] is not going to make me softer," Frankel tells People. "Bryn made me softer, but this is making me tougher; it's hardening some edges, so I worry about that. And I sometimes think, 'How am I going to be able to trust anyone after this?'"
This isn't the first time Frankel has opened up about the divorce. In January, she told Ellen DeGeneres that she felt like a "failure" for the split. "I've had kind of the best-worst year ever. So I have to [take] the highs and the lows. Just going through something personal, you have so many different emotions. I feel like a bit of a disappointment to all of you, and I feel like a failure," she said.
For more on Frankel, click here and pick up the latest issue of People, on newsstands now.
BEFORE YOU GO
PHOTO GALLERY
Bethenny Frankel