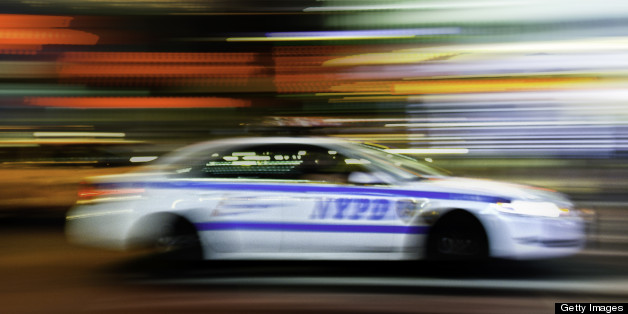 By Alan Neuhauser and Trevor Kapp
QUEENS — A brazen thief went on a carjacking spree in Queens Thursday morning — boosting three luxury cars at gunpoint in less than 90 minutes and leading cops on a wild chase through the borough, the NYPD said.
The gunman was still on the lam two hours later.
The man allegedly stole the first car just after 9:30 a.m., when he flashed a gun and forced another man out of a Mercedes near 21-27 Borden Ave. in Long Island City, police said.
The gunman then abandoned the car nearby at 51st Avenue and 11th Street, and forced another driver from a Lexus at Van Dam Street and Thompson Avenue, cops said.
That car was recovered near 38th Street and Hunters Point Avenue — after the suspect carjacked a gold-colored vehicle at 49th Street and 50th Avenue, in Sunnyside, police said.
The Queens Midtown Tunnel was shut down about 10:50 a.m. as cops chased the subject, the MTA said.
Minutes later, a phalanx of cops, some wearing SWAT helmets and toting assault rifles, descended on an apartment building at 25-20 Borden Ave., barely a block from where the first car was stolen.
BEFORE YOU GO