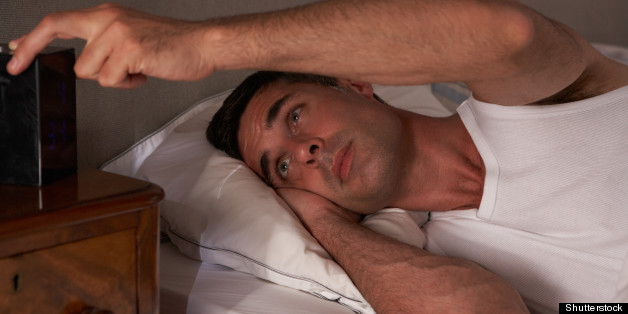 Men who have trouble falling and staying asleep may face a higher prostate cancer risk, a new study suggests.
Research published in the journal Cancer Epidemiology, Biomarkers & Prevention shows that these sleep problems are linked with as much as a doubled risk of prostate cancer for men.
"Prostate cancer is one of the leading public health concerns for men and sleep problems are quite common," study researcher Dr. Lara G. Sigurdardóttir, M.D., of the University of Iceland in Reykjavik, said in a statement."If our results are confirmed with further studies, sleep may become a potential target for intervention to reduce the risk for prostate cancer."
The study included 2,102 men who were part of the Age, Gene/Environment Susceptibility-Reykjavik study, which includes men ages 67 to 96. None of the men had prostate cancer at the beginning of the study. Researchers asked the study participants questions about sleep medications, whether they had trouble falling asleep, and whether they had a hard time falling back asleep after waking up in the middle of the night or early in the morning. Of all the men, 8.7 percent reported severe sleep problems and 5.7 percent reported very severe sleep problems.
Then, researchers followed the study participants for five years. By the end of that period, 6.4 percent developed prostate cancer.
Researchers found a 1.6- to 2.1-fold increased risk of prostate cancer among those with severe sleep problems, and a 3-fold increased risk of advanced prostate cancer among those with very severe sleep problems. These results remained the same even after taking into account sleep disturbances that may be caused by waking up in the middle of the night to use the bathroom (a potential sign of enlarged prostate or another prostate cancer risk factor).
"Our data suggest that certain aspects of sleep disruption may confer an increased risk of prostate cancer and call for additional, larger studies with longer follow-up times," the researchers wrote in the study.
Research on sleep's potential effects on prostate cancer risk are limited, but a past study in the American Journal of Epidemiology suggested an increased risk of prostate cancer from working the night shift. That study, conducted by researchers at the University of Quebec and the Centre INRS-Institut Armand-Frappier, showed a 2.77 times higher prostate cancer risk from working the night shift.
It's possible that "exposure to light at night can lead to a reduced production of the sleep hormone melatonin, inducing physiological changes that may provoke the development of tumors," the researcher of that study, Marie-Élise Parent, said in a statement.

BEFORE YOU GO
PHOTO GALLERY
Sleep Deprivation Can...