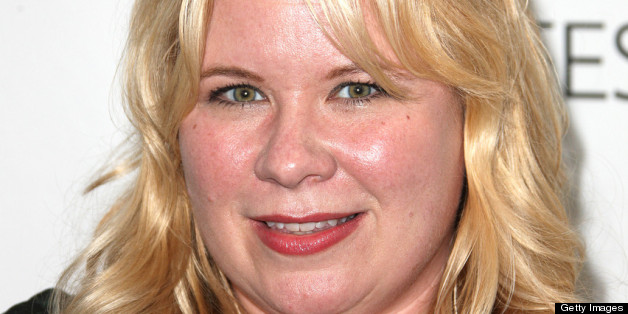 The CW has ordered Julie Plec and Greg Berlanti's superhero-esque drama "The Tomorrow People," futuristic sci-fi series "The 100," period drama "Reign" and alien romance "Star-Crossed," the network confirmed today. Episode order and scheduling will be confirmed at the network's upfront presentation on May 16.
"The Tomorrow People" hails from "The Vampire Diaries" executive producer Julie Plec and "Arrow's" Greg Berlanti, and features an "X-Men"-esque concept of young adults discovering they have superhuman abilities as the next stage of evolution. It's based on the 1970s British drama of the same name by Roger Price. Robbie Amell ("Arrow" lead Stephen Amell's cousin) stars alongside Peyton List, Luke Mitchell, Mark Pellegrino and Madeleine Mantock.
Berlanti tweeted about CW picking up "The Tomorrow People" shortly after the news broke:
Thanks for all the wonderful messages about #TheTomorrowPeople. We are all over the moon and so excited. Thank you CW!

— Greg Berlanti (@GBerlanti) May 9, 2013
"The 100" takes place decades after a nuclear war has decimated Earth, and focuses on a group of 100 juvenile delinquents who are sent back to the planet by the survivors to recolonize. "Lost's" Henry Ian Cusick, "Grey's Anatomy's" Isaiah Washington and "Arrow's" Kelly Hu are among the stars, alongside Eliza Taylor, Eli Goree and Bob Morley.
"Reign" reveals the untold story of Mary, Queen of Scots' rise to power after she arrives in France as a teenager to wed Prince Francis, with her three best friends serving as her ladies-in-waiting. The series stars Adelaide Kane and Toby Regbo.
"Star-Crossed" (formerly titled "Oxygen") stars "Friday Night Lights'" Aimee Teegarden and "90210" star Matt Lanter as the titular star-crossed couple, a human girl and an alien boy who begin a romance after he and eight other extraterrestrials are integrated into a human high school a decade after aliens landed on Earth and were imprisoned in an internment camp. Think "Roswell" meets "District 9" meets "Romeo and Juliet."
The pick-ups join previously ordered "TVD" spinoff "The Originals," also masterminded by Plec, and already renewed "Arrow," "Supernatural," "TVD," "Hart of Dixie," and "Beauty and the Beast." "Nikita" and "The Carrie Diaries" have also been renewed.
"Cult" and "Emily Owens, M.D." have already been canceled.
Which new series are you looking forward to most?
Pilot Pickups For 2013-2014:
NBC's new dramas and new comedies
Fox's new dramas and new comedies
CBS' new dramas and new comedies
Canceled Shows From The 2012-2013 Season
NBC: "30 Rock," "1600 Penn," "Animal Practice," "Deception," "Do No Harm," "Go On," "Guys With Kids," "Up All Night" and "Whitney"
CBS: "Made In Jersey" and "Partners"
ABC: "666 Park Avenue," "Don't Trust The B---- In Apartment 23," "Last Resort," "Private Practice" and "Zero Hour"
Fox: "Ben & Kate," "The Cleveland Show," "Fringe," "The Mob Doctor," and "Touch"
The CW: "90210," "Cult," "Emily Owens, M.D.," and "Gossip Girl"
PHOTO GALLERY
2013 Renewal Index: Canceled, Renewed & On The Bubble Shows
BEFORE YOU GO