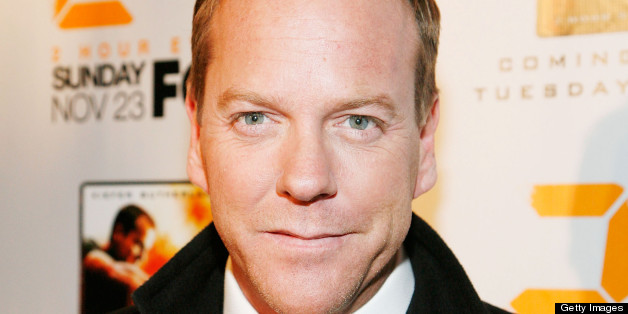 Fox may be looking to bring back "24," Deadline reports.
Kiefer Sutherland is in talks to reprise his iconic role as Jack Bauer, eight years after Fox's mega-hit CIA thriller went off the air, according to Deadline. Former "24" showrunner and current "Homeland" boss Howard Gordon is reportedly on-board with the project, which Fox is eyeing for a limited run.
EW reports the rebooted "24" season is likely to consist of 13 episodes.
The news comes just after Fox cancelled Sutherland's drama series "Touch."
Several people affiliated with "24" tweeted about the news. "Happy Endings" star Elisha Cuthbert, who played Jack Bauer's daughter Kim on "24," tweeted a link to Deadline's story and "24" executive producer David Fury took it a step further, confirming his involvement in the project.
"@deadlinetv: '24′ Eyes Return As Limited Series On Fox,dlvr.it/3Lnp2g". Yep, I'm pulling double duty along w/ TYRANT. Whoo & Hoo!

— David Fury (@TheDavidFury) May 10, 2013
The Huffington Post's requests for comment to Fox and Kiefer Sutherland's representatives were not returned.
PHOTO GALLERY
TV Reunions We Want To See
BEFORE YOU GO