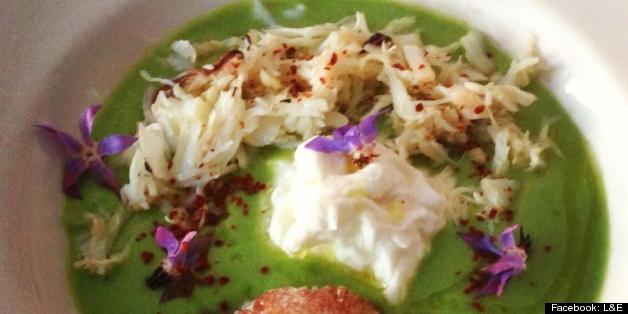 This story comes courtesy of LA Weekly's Squid Ink.
Ah, Silver Lake. Home of hipsters, celebrities and -- not very many good restaurants. Or, more accurately, a whole lot of pretty bad restaurants. But while Silver Lake hasn't had the food boom you might expect, given the price of housing in the neighborhood (seriously, a tiny Spanish bungalow with a million dollar mortgage ought to get you 10 great restaurants within walking distance), there are actually quite a few great places to eat. Although we could fill this list with vaguely decent, hippy-tinged eateries from up and down Sunset, we've tried to make it a bit more eclectic, both in terms of cuisine type and geography. Turn the page for the 10 terrific places in Silver Lake that are helping to ease the pain of all that rent money, and all those hipsters.
PHOTO GALLERY
10 Best Restaurants In Silverlake
See also:
10 Best Eats on Third Street: Neighborhood Grub Crawl
10 Best Breakfasts in the West San Fernando Valley: Neighborhood Grub Crawl
10 Best Eats In Arcadia: Neighborhood Grub Crawl
Want more Squid Ink? Follow us on Twitter or like us on Facebook.
BEFORE YOU GO