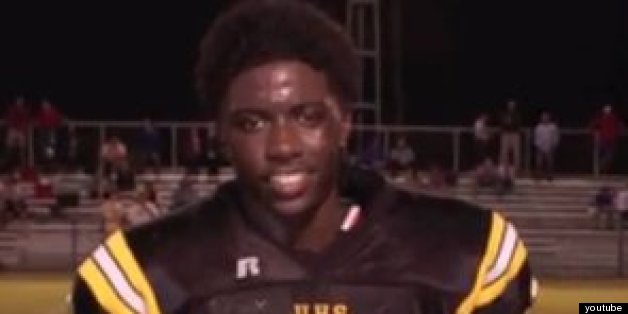 The University of Texas has entered the sweepstakes for eighth grader Dylan Moses.
The Longhorns offered a scholarship to Moses on Wednesday, months after Alabama and LSU already proffered full rides to the Class of 2017 recruit, the Dallas Morning News reports.
While the wooing of middle schoolers has become less rare, it was the first time Texas had ever done it, according to the Morning News.
A YouTube highlight reel of Moses -- 6'1'', 215 pounds, from Baton Rouge, La. -- at running back and on defense has attracted more than 600,000 hits.
In a camp last summer at LSU, Moses reportedly showed off some of his raw skills, running the 40 in 4.46 seconds and vertically jumping 34 inches.
Footage of Moses, out of pads, sprinting against his peers on the track magnifies his physical dominance.
In an earlier interview, Moses' father, Edward Moses Jr., said his son needed to stay level-headed after all the early wooing from major universities. (Florida and Ole Miss have also dangled scholarships, the Times-Picayune reported.)
But Moses has a long way to go before making a commitment: These scholarship offers are nonbinding until February signing day during the player's senior year of high school. That gives Moses several years to make up his mind.
BEFORE YOU GO